French Polynesia Plans Floating Island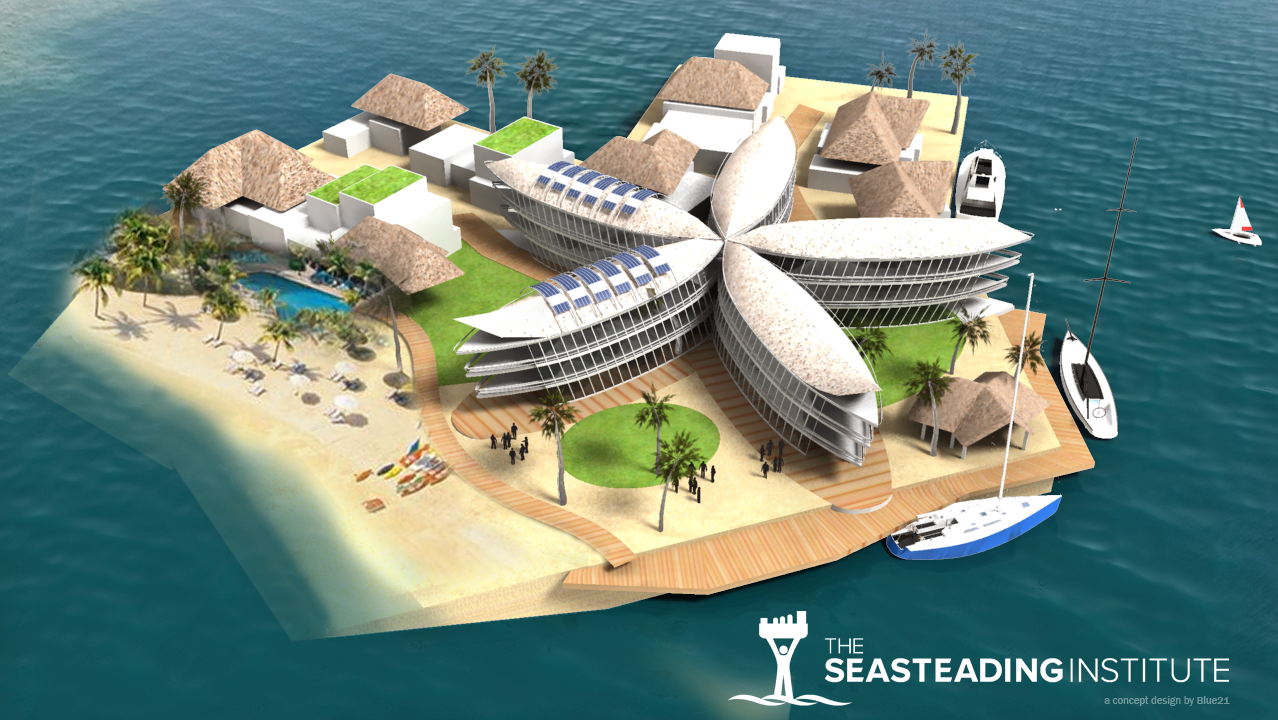 The French Polynesian government has signed an agreement with the nonprofit organization The Seasteading Institute to cooperate on creating legal frameworkfor the development of a floating island.
The Seasteading Institute announced the formation of a new company, Blue Frontiers to construct the project which aims to offer an opportunity to adapt to rising sea levels and a new social approach to living on sustainable floating islands.
Jean Christophe Bouissou, Minister of Housing and the government's official spokesperson, travelled to San Francisco in January to sign the agreement on behalf of President Edouard Fritch.
Days after signing the MOU Bouissou expressed his global vision for a floating innovation hub on TNTV in Tahiti. Speaking on behalf of "Polynesian youth who want to get involved in these research fields," he said:
"Polynesia is the haven where all things are possible. It is the Blue Frontier in the Great Pacific. It is also a country which had shown that its population wishes to forge ahead."
When asked about challenges by skeptics, he replied:
"Dreams belong to those who want to move forward and make them happen. Many could not imagine us walking on the moon, others that we can travel to Mars, and still others cannot imagine that tomorrow we will be able to find solutions to the problems facing island communities by building ocean platforms."
The MOU obligates The Seasteading Institute to demonstrate the economic benefits for French Polynesia, as well as provide an environmental assessment to assure the health of the ocean and seabed.
Seasteading investors will self-fund the initial studies and the construction of the floating islands. The pilot project is expected to cost between $10 million and $50 million.
"Our sustainable modular platforms are designed by the Dutch engineering firm Blue21, who showcased their engineering ingenuity with the famed Floating Pavilion in Rotterdam," said Joe Quirk, co-author with Patri Friedman of the book, Seasteading: How Ocean Cities Will Change the World, to be published in March.
Businessman, and former Minister of Tourism for French Polynesia, Marc Collins is enthusiastic about The Seasteading Institute's vision. "Polynesian culture has a long history of seafaring across the Pacific Ocean that will contribute to this ambitious project. More than most nations, our islands are impacted by rising sea levels, and resilient floating islands could be one tangible solution for us to maintain our populations anchored to their islands. For many Polynesians, leaving our islands is not an option."