French Navy Receives its Second Next-Generation Nuclear-Powered Submarine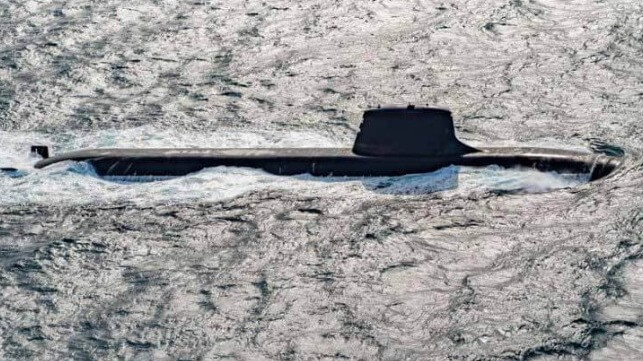 The French Navy received its second nuclear attack submarine Duguay-Trouin, which is part of the six Suffren-class submarines (SSN) being produced under the Barracuda program. France launched the program in 2006 and has experienced long delays in the realization of the vessels.
Last week, the French Directorate General of Armaments (DGA) confirmed the receipt of the submarine. The submarine was delivered to the Navy in Brest after a trial campaign lasting several months. Duguay-Trouin will be based in Toulon, like the rest of the French SSN fleet, once it completes commissioning.
Duguay-Trouin's keel laying ceremony was held in 2009 and eventually launched in the summer of 2022. The 4,500-ton vessel, which is 345 feet long, has a diving displacement of over 5,000 tons. It can support approximately 65 crew members. Testing began in March 2023, with the vessel's first dive off Cherbourg. The tests included static dives, without propulsion to test stability, speed tests and operations from the surface to different dive depths, and dive trials to verify the functioning of its combat system.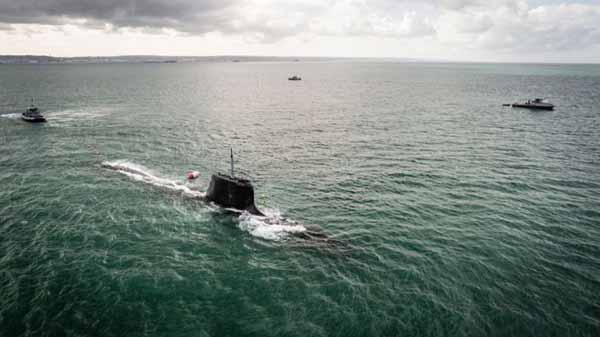 During the first dive tests which began in March 2023 (Direction Générale de l'Armement)
The Naval Group and TechnicAtome are leading the construction of the Suffren-class submarine series.
With the arrival of this second submarine, the renewal of the French SSN fleet is proceeding, allowing France to consolidate its status as a naval power. France received the first submarine, Suffren, under the Barracuda program in 2020, with the remaining four SSNs in different stages of construction. The final vessel, Casabianca, is expected to be handed over in 2029.
The Suffren-class series is meant to replace the Rubis-class nuclear subs at an approximate cost of $10 billion. In terms of technical improvements, Suffren-class subs are said to be stealthier and have more endurance and firepower compared to the Rubis-class. The Suffren-class will be able to stay out at sea for 70 days at a time, compared with 45 days of the Rubis-class subs, with navy officers highlighting they are faster, more durable, and more versatile than the previous generation vessel.
The Barracuda program submarines are equipped with nuclear propulsion which gives them many advantages, but the ships will not carry nuclear weapons. Their primary mission is to protect key naval formations embarking on operations, such as the French aircraft carrier Charles de Gaulle.
The Suffren-class reinforces the French Navy's position at the top tier of world navies and significantly brings it closer to the U.S. and British capabilities.