Floating Production Market Downturn: Time to Retry Standardization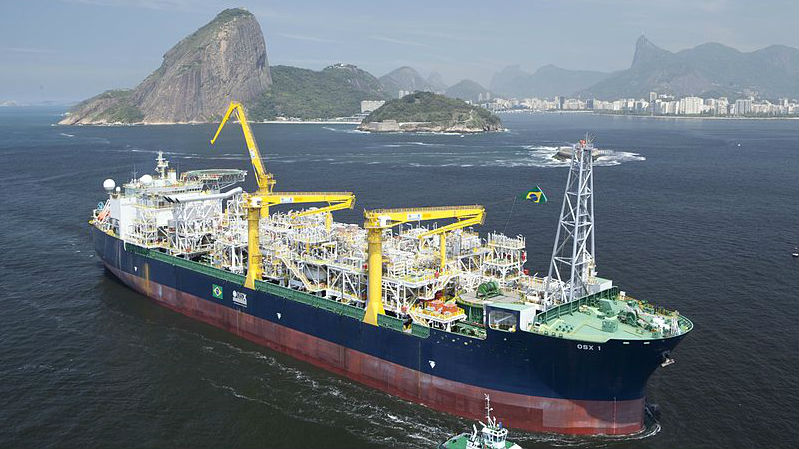 There have been no orders to date for floating production (FPS) units in 2016, and the current downturn represents an opportunity for the industry to move towards a more standardized approach to FPS engineering, says Douglas-Westwood (DW) analyst Ben Wilby. "This has been debated for many years, without significant progress to date."
Standardization in this context means sharing information and moving towards a standard model for FPS units so operators don't have to design every project from the ground up.
"This has been talked about for years, as it would offer savings over custom building everything, but very little has ever come of it, in any aspect of the industry. There has been plenty of talk about doing the same thing with subsea trees," says Wilby.
"The recent move towards alliances (which has led to mergers in some cases) is a similar move and means engineering and manufacturing companies can offer a whole solution to an operator, preventing them having to go to a different company for each component they need, saving the operator costs and time, in theory.
"An interesting attempt at standardization was the Petrobras replicant hull idea. This saw eight hulls being purchased that would all be converted in the same way was an example of an attempt at standardization. The reasons it failed were not down to standardization."
Operators are pushing both cost reduction measures and complete re-engineering of projects. Two key examples are the FPSS for the Mad Dog Phase 2 project (which should be ordered this year) and the Johan Castberg FPSO. Both fields had development plans that were uneconomic when the oil price was $110, but due to cost decreases and revised development plans are now economic at a low price – showing that operators are willing to adjust and work at the new price norm.
"We expect a leaner, more efficient FPS industry to emerge from this downturn," says Wilby.
Like 2016, 2015 was also a weak year for orders in the FPS industry with only four vessel contracts being awarded with a total value of $3 billion. According to the second quarter edition of Douglas-Westwood's World Floating Production Market Report 2016-2020, written by Wilby, the four contracts awarded last year were: the South Pars FPSO (Iran), Appomattox FPSS (U.S.), Sankofa-Gye Nyame FPSO (Ghana) and the TBA FPSO (Indonesia).
Although considering the industry to be at the bottom of the down cycle, DW has revised up its order forecast for the year due to some unexpected units now anticipated to be ordered in the third quarter. The largest of these is an FPSO for the Petrobras operated Libra field. This FPSO will be the first ordered by Petrobras in two years and is expected to be the highest Capex unit ordered this year.
"It appears we have reached the bottom of the down cycle and operators are adjusting to the low oil price and will begin to order again in the second half of the year," says Wilby. "DW now expects an improved order value of $4.2bn this year, from a higher number of orders than in 2015."
DW predicts that Capex for floating production and storage (FPS) units will total $58 billion over the period to 2020, and Latin America will dominate spend, accounting for 35 percent of this Capex, mostly from Brazil.
Currently the value of the order book remains near record levels, but this is diminishing, with projects such as TEN in Ghana and Stones in the Gulf of Mexico entering the final commissioning stage over the last quarter. There remains a wave of projects, ordered over the previous cycle, that are not due to be installed until 2017 and 2018. Many of these have seen installation dates slip, with delivery on time (and budget) clearly still an issue for the industry. The looming challenge for the supply chain, and particularly shipyards, is the lack of new orders to refill the backlog after these units come onstream.
There was limited commissioning in 2015 and as a result the value of units under construction declined only $3 billion, from $54 billion to $51 billion in the last year. "In 2016, we have already seen the start-up of high-Capex vessels such as the Goliat FPSO in Norway and as a result the current orderbook value is $47 billion. By the end of the year this is expected to decline to $46 billion, including the new orders we expect this year," says Wilby.