First Photos Show Fire Damage to the Yantian Express' Cargo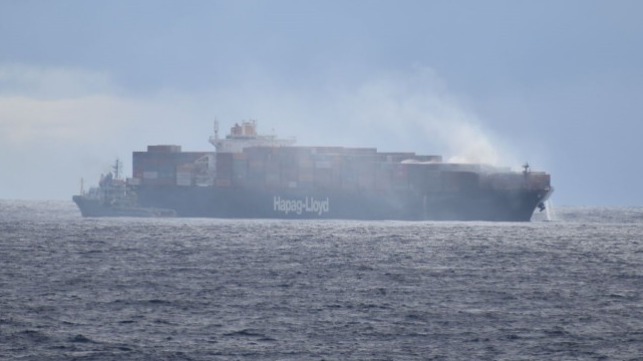 The first photos of the fire damage to the container ship Yantian Express have emerged, and the imagery suggests that the extent of the blaze was much smaller than the devastating fire aboard the Maersk Honam in 2018.
USMMA midshipman Cameron Brunick (Class of 2021), who is currently embarked on a merchant vessel in the North Atlantic, took what are likely the first published photos of the Yantian Express. The images show thin smoke rising from the containers on her foredeck and water draining from her scuppers forward. Three oceangoing tugs are in attendance - including the AHTS Maersk Mobiliser and the Smit Nicobar - but contrary to earlier reports, the Express does not appear to be making way under tow.
The images were taken in the early afternoon of January 15 at position 33.5° N 43.9° W, about 870 nm southeast of Newfoundland.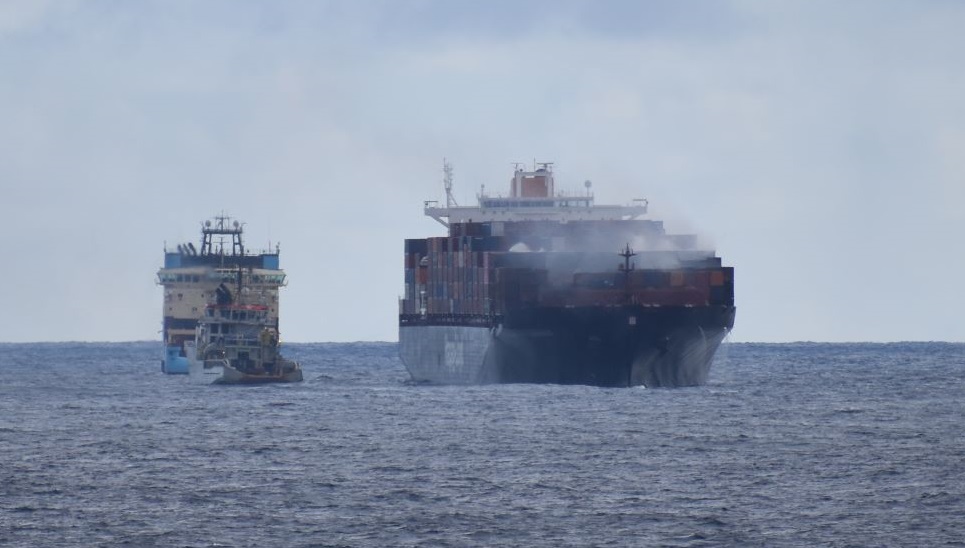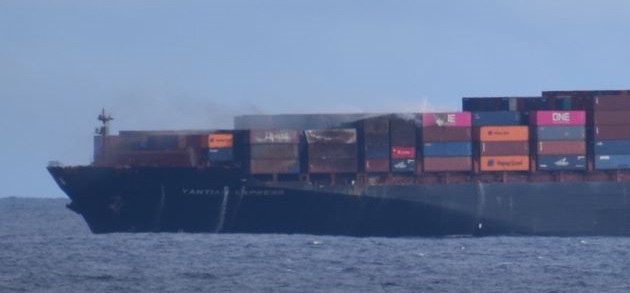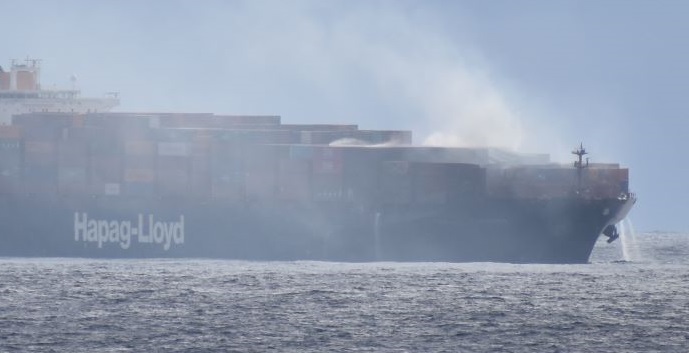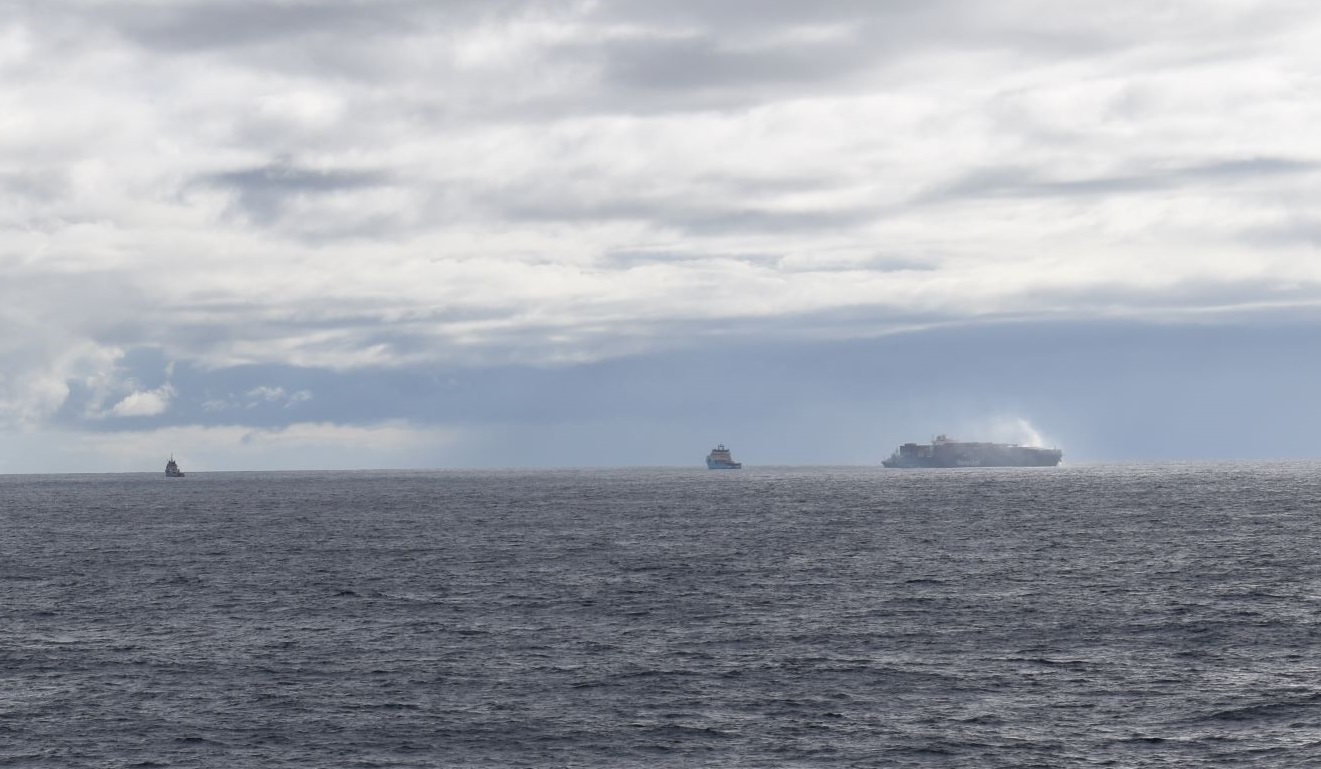 All images courtesy Midshipman Cameron Brunick
The cargo fire broke out on the foredeck of the Yantian Express on January 3 as she transited off Canada's eastern seaboard. Efforts to extinguish the fire were launched immediately, but these initial operations had to be suspended due to deteriorating weather. All crew safely evacuated from the Yantian Express onto the Smit Nicobar on January 6, and five returned to the Express to rejoin the firefighting effort on January 9. Hapag-Lloyd reports that the fire is now under control, but the full extent of the damage has not yet been determined.
Two additional tugs, the DonJon-owned Atlantic Enterprise and the Boskalis AHTS Sovereign, were dispatched to the scene this week to assist, according to the U.S. Coast Guard.