First American Female Cruise Captain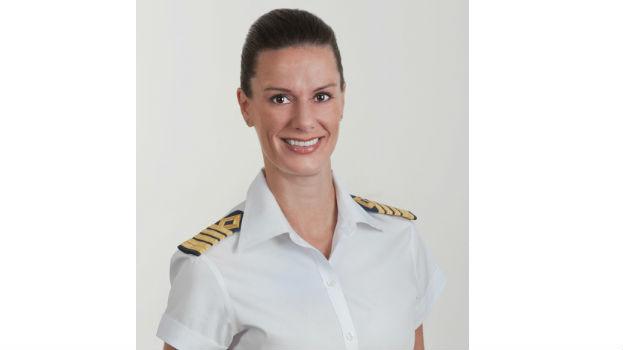 Kate McCue, a California Maritime Academy graduate, will become the master of the Celebrity Summit in August 2015.
Captain McCue has more than 15 years experience in the maritime industry and managed ship logistics on while sailing on various itineraries throughout Europe, Asia, Australia, the Caribbean, the Pacific Northwest and Alaska as well as the Panama Canal. Her experience included working on the ship revitalization in Singapore and she did several transatlantic repositioning cruises.
In Celebrity's ongoing dedication for the advancement of women, Captain McCue's appointment to be a master in the line's fleet follows Lisa Lutoff-Perlo, who became president and CEO of Celebrity Cruises in December 2014.
After graduating from California State University's California Maritime Academy, McCue served as a cadet and deck officer as well as successive responsible positions until becoming a master mariner at Royal Caribbean International.
"Becoming the first female American captain of a cruise ship has been a goal of mine for as long as I can remember," says McCue. "The honor is amplified by being the first at a company like Celebrity Cruises."