Fire on Drillship Kills Five at Cochin Shipyard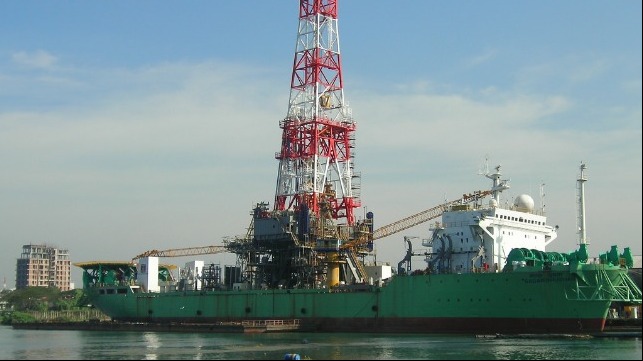 On Tuesday morning, five contractors were killed and 12 more were injured in an explosion and fire on the drillship Sagar Bhushan.
The explosion occurred in a ballast tank during drydock maintenance at Cochin Shipyard, a large state-owned shipbuilder in Kerala. "Thick fumes" slowed the rescue effort, according to shipyard officials, but the fire was brought under control. The injured personnel were transferred to a nearby hospital, including four burn victims in critical condition. Early reports suggest that the fatalities were due to smoke, and the location of the fire within a confined space was a likely contributing factor.
In a social media post, India's shipping minister Nitin Gadkari said that he was "shocked by the unfortunate blast at Cochin Shipyard where [workers] have died. My heartfelt condolences to bereaved families." Gadkari called for an investigation into the circumstances behind the explosion.
The 1987-built drillship Sagar Bhushan is operated by India's state-owned Oil and Natural Gas Corporation (ONGC). She was undergoing repairs at Cochin as part of her five-year special survey, according to ONGC. The firm said in a statement that "the cause of the incident is being ascertained."