Fire Breaks Out at Lürssen Shipyard
At 0200 hours on Friday, a fire broke out in a 400-foot floating drydock at the Lürssen Shipyard in Bremen, Germany. The blaze also affected a yacht within the dock.
According to Lürssen, all personnel aboard the vessel were evacuated and examined for smoke inhalation injury. The rest of the yard was also evacuated, and more than 110 firefighters and 30-40 firefighting vehicles responded to the scene. A team from the Jos. L. Meyer shipyard also provided support.
Lürssen said that it could not yet comment on the extent of the damage.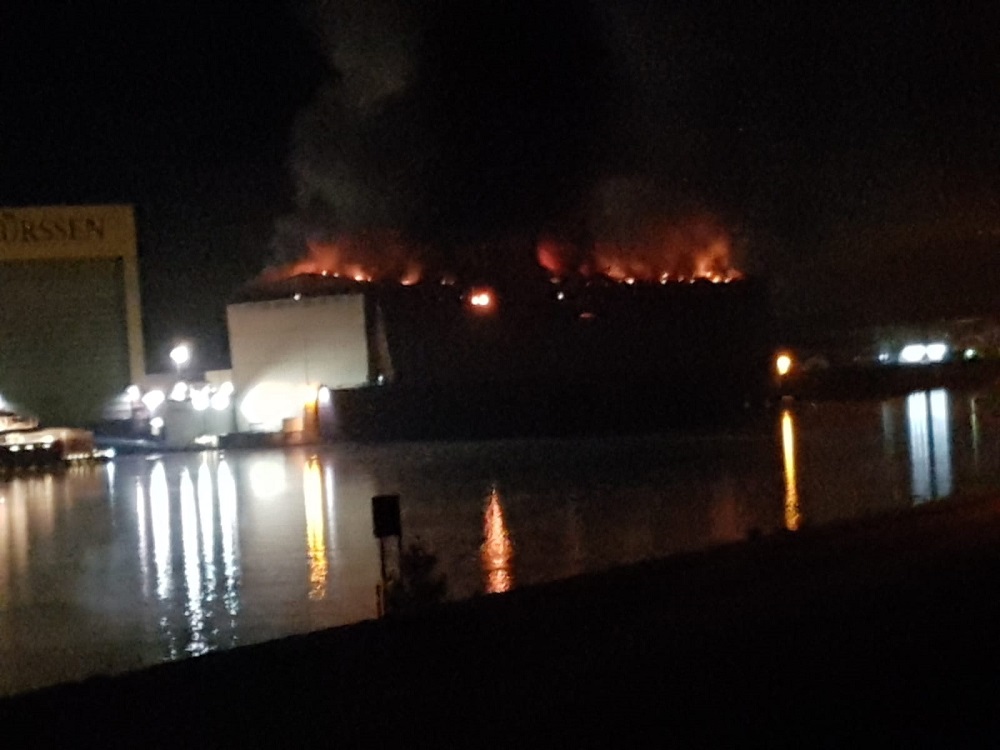 Fire at the Lurssen yard (photo submitted)
Yachting industry media identified the yacht as a newbuild, and it is likely that the vessel is the as-yet-unnamed "Project Sassi," as reported in industry media and confirmed by a MarEx source in Germany.
Lürssen is a leading megayacht builder and is especially well-known for its super-large projects, like the Dilbar, the largest yacht by GT in the world (video below). The second- and third-largest yachts by GT, the Al Said and Azzam, are also Lürssen-built hulls. The firm also builds surface combatants and fleet auxiliaries for the German Navy.