Fearing Strike, Maersk Diverts Traffic From Algeciras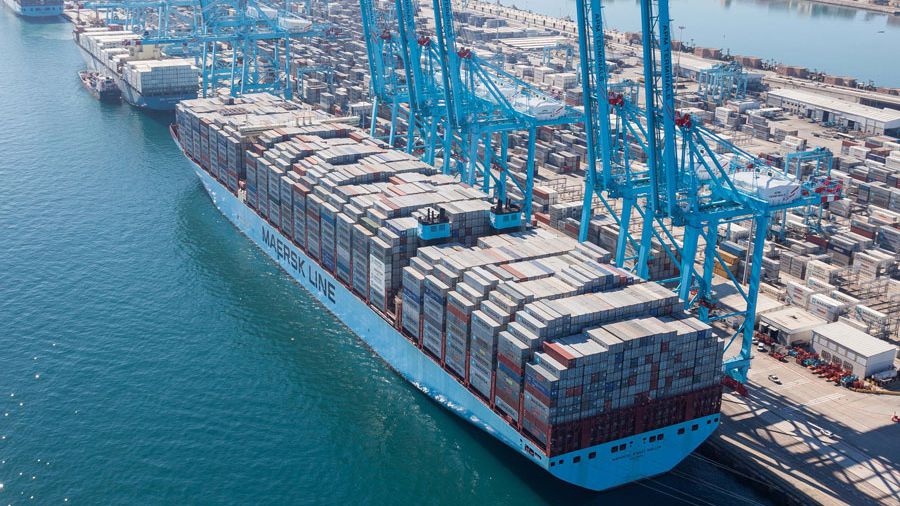 In a notice to customers dated March 1, leading container carrier Maersk Lines announced that it will divert westbound vessels away from the port of Algeciras due to the impending Spanish longshore strikes.
Spanish longshore unions have called for nine days of strikes between March 6 and March 24 to protest a government decree that could effectively de-unionize the sector. Under the existing system, port employers have to hire stevedores from designated local staffing companies, or SAGEPs (Sociedad Anónima de Gestión de Estibadores Portuarios). The European Court of Justice ruled in 2014 that this arrangement was a violation of EU laws on freedom of establishment, and Spanish minister of public works Íñigo de la Serna is swiftly moving forward with a "royal decree-law" allowing port operators to bypass the SAGEPs and hire non-union workers instead. Spanish longshore unions have described Serna's decree as a threat to their continued existence.
Maersk said that union slowdown actions at Algeciras have already begun, and it has put in place a contingency plan to minimize interruptions in service. "Westbound vessels on our Asia-Europe and Middle East services normally calling Algeciras will be diverted to other facilities in the Mediterranean where capacity has been secured and transhipment connections will be made there for cargo destined for Africa, Mediterranean, North Europe and Latin America, based on our existing network," the firm said. For now, eastbound Maersk vessels will still call at Algeciras, where Maersk Group-owned APM Terminals runs a large container facility.
Algeciras is one of Maersk's transshipment hubs for European traffic, and the line says that more than 35 percent of its total cargo volume passes through the port every year. Under what the group calls its "hub partnership program," the container carrier and APM Terminals have merged their operations management for Algeciras in order to improve joint performance, a sign of the port's importance for Maersk's EU routes.