Famed Antikythera Shipwreck Yields New Treasures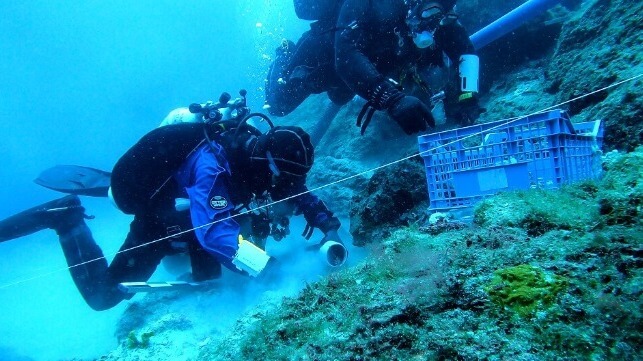 The ancient wreck of Antikythera has been under investigation for more than 120 years, and the work to uncover its secrets continues. An international team of archaeologists, divers, engineers and physical and natural scientists recently visited the wreck, and for this season the researchers reported progress in learning more about the site's structure, the wreck itself and its cargo of ancient luxury goods.
The Antikythera wreck dates back to the first century BCE, and it is perhaps the most important ancient shipwreck ever found off the coast of Greece. It was discovered off the island of the same name in 1900, and over the years it has yielded up many treasures - like the bronze Antikythera Ephebe statue, a collection of luxury pottery, and one of the most famed finds of any archaeological site, the Antikythera Mechanism. This geared "computer" was designed to track the date and important recurring events, including solar and lunar eclipses. Nothing else like it appeared in the historical record for another 1,500 years.
The goal of this year's excavation was to better understand the circumstances surrounding the sinking of the vessel. The team examined the wreck's positioning, its possible route and its cargo. All the finds were documented in a digital map system, which contains all known discoveries from the lost vessel dating back to the first excavation in 1900.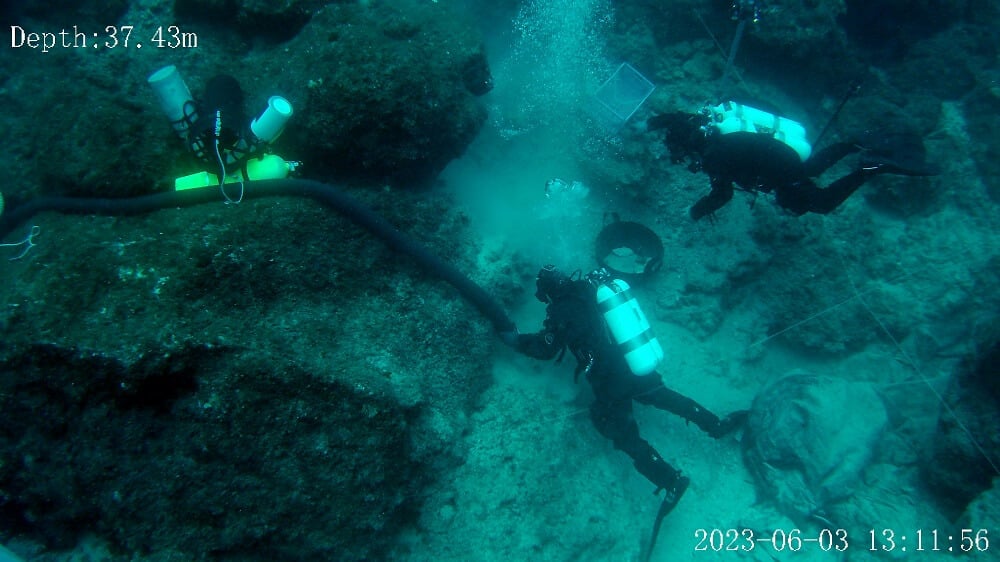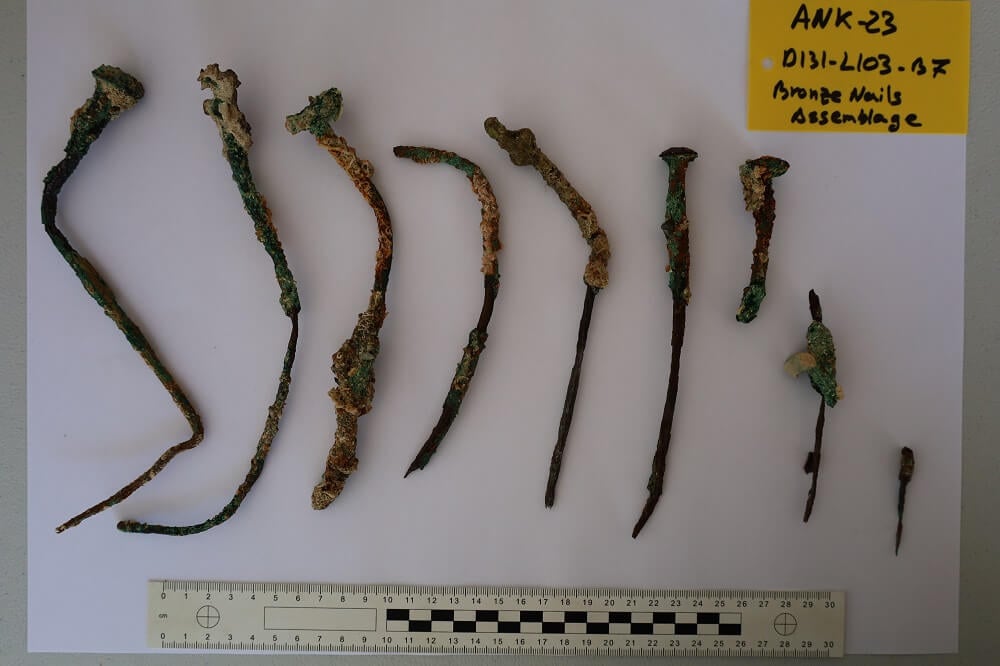 Images courtesy University of Geneva
The work focused on the area at the eastern edge of the shipwreck site, where last year parts of large marble statues were found after the removal boulders. The team discovered the bones of at least one victim of the wreck, along with artifacts typical of the site: fragments of marble statues, pottery, glassware and copper alloy, lead and pieces of the ship's wooden structure. Among the marble fragments discovered, one likely belongs to the head from a statue of Herakles, which was found during last year's excavations.
The team found another discovery in more recent sediment layers: fragments of ceramics from a later era, suggesting the presence of another shipwreck from early Byzantine times.
The excavation work was led by a team from the University of Geneva (UNIGE) and the Ephorate of Antiquities of Piraeus. The work has support from the Aikaterini Laskaridis Foundation - founded by prominent Greek shipowner Panos Laskaridis - along with watchmaker Hublot and the Nereus Research Foundation.