Failed Canadian Warship Bidder Takes Legal Action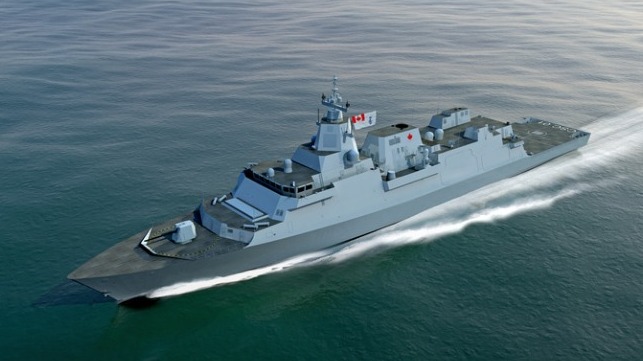 Alion Science and Technology has launched a Federal Court appeal in an attempt to overturn the Canadian Government's decision to select Lockheed Martin as the preferred bidder for the nation's new fleet of warships.
Alion Canada, a subsidiary of U.S.-based Alion Science and Technology, filed an application on Friday aimed at preventing Irving Shipbuilding from entering into a contract with Lockheed Martin for the $60-billion dollar project on the grounds that Lockheed Martin's bid was non-compliant. Alion says the BAE Systems Type 26 combat ship proposed by Lockheed Martin does not meet the mandatory requirements set by the government' request for proposal (RFP) regarding vessel speed and the number of crew berths.
The RFP was released to 12 companies that had been pre-qualified to participate in the procurement by Irving Shipbuilding in October 2016. Irving is the prime contractor for the construction of the 15 warships at its Halifax shipyard.
Alion states that its proposed design, based on a Dutch frigate, met all of the RFP's requirements. A bid was also received from Navantia/Saab/CEA Technologies with their proposal was based on the Spanish Navy F-105 frigate.
The new warships will replace Canada's 12 aging Halifax-class frigates and already-retired Iroquois-class destroyers. The choice of preferred bidder was announced in October this year, and construction of the 150-meter (492-foot) vessels is expected to start in the early 2020s.
The procurement has been the subject of bid-rigging allegations including that a number of amendments were made to the RFP to suit Lockheed Martin's bid. The company's proposed design, whilst under construction for the Royal Navy and selected for the Royal Australia Navy, is seen to be inconsistent with Canada's National Shipbuilding Strategy that calls for a proven, off-the-shelf design to cut costs and mitigate risks.
The Canadian Surface Combatant project is the largest, most complex procurement ever undertaken by the Government of Canada.