Expedition Ship Boom Continues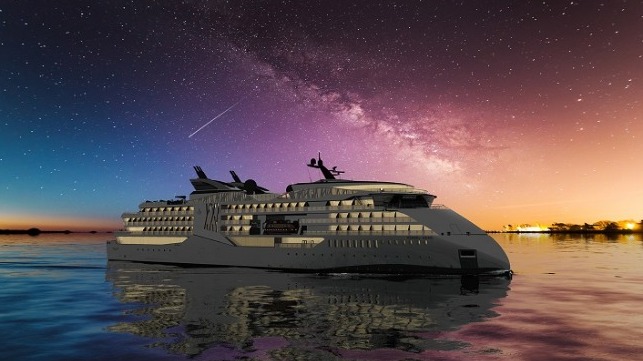 With around 20 expedition ships entering the cruise market between 2018 and 2020, over 10 in 2019, travelers are setting sights on destinations that were previously out of reach, some only accessible now by cruise ship. The pace of newbuilding is set to continue this year, with new orders placed over the last few weeks.
Lindblad Expeditions has signed an agreement with Ulstein to build a new polar vessel, expanding the line's National Geographic polar fleet to four ships. The vessel will be the next phase of Lindblad's fleet expansion following the launches of newbuilds National Geographic Quest in July 2017, National Geographic Venture in December 2018 and the scheduled delivery of National Geographic Endurance in Q1 2020.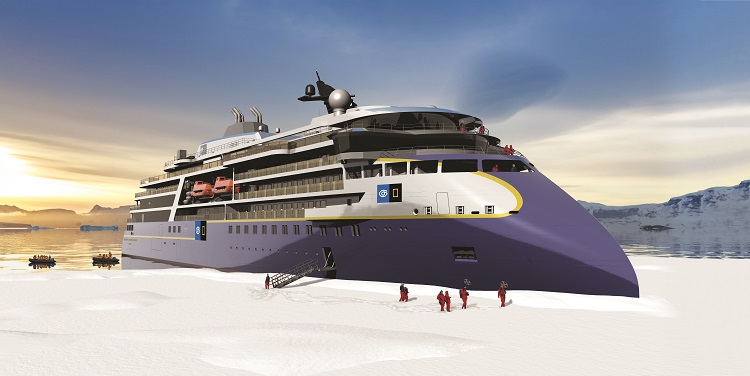 The new ship is scheduled for delivery in Q3 2021. Sister ship to National Geographic Endurance, the polar vessel will be fully stabilized with the highest ice class (PC5 Category A) of any purpose-built passenger vessel, and will feature Ulstein's X-BOW. Like its sister ship, the new vessel will accommodate 126 passengers in 69 cabins and suites. 75 percent of the cabins will feature balconies for private viewing, and there will be multiple observation decks inside and out. The ship's complement of expedition tools for exploration will include Zodiacs, kayaks, cross-country skis, a remotely operated vehicle, hydrophones, a video microscope, underwater video cameras and more to be announced in the coming months.
Shipowner SunStone Ships has signed their fourth contract for an expedition cruise ship in their Infinity series. The vessel, which will be constructed at the CMHI yard in China, will feature an Ulstein X-BOW. Vantage Cruise Line will be the charterer of the new vessel to be named the Ocean Explorer. Planned cruises include East Asia, the Mediterranean and Scandinavia.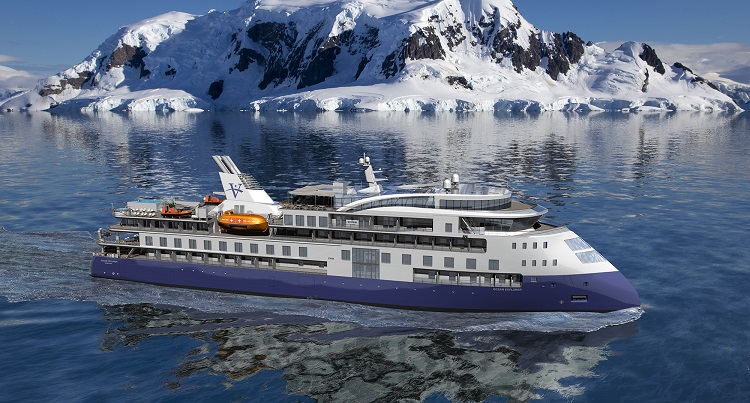 The Infinity Class vessels are 104 meters long and 18 meters wide. They have a passenger capacity of 130-200, and a crew capacity of 85-115. The first vessel in this series of potentially ten vessels, the Greg Mortimer, is in its final phase prior to her scheduled delivery in Q3 2019.
Meanwhile, Seabourn has revealed the first details of its new 264-guest expedition ships, set to debut in 2021 and 2022. The vessels are being built by Mariotti Damen Cruise. The ships will be able to operate with a high level of autonomy, which will allow them to travel farther than many ships sailing today. Both vessels will have global deployment capability, which will see them venturing farther north and south than any ship in Carnival Corporation history.
The hull for Seabourn's expedition ships will be constructed to PC6 Polar Class standards, making them capable of summer and autumn operation in medium first-year ice. Propulsion will be delivered by Azipods, giving the ships greater maneuverability, complemented by three bow thrusters. Dynamic positioning systems will be incorporated providing the ship increased operational flexibility to maintain its position.
Other operational design considerations being incorporated include shell doors, which are used by guests to move on and off the ship, placed right at the waterline giving them convenient access to step right into the onboard complement of Zodiacs. They will also feature 2,750 square meters of open decks to enhance viewing experiences. Two submarines will also carried onboard, along with kayaks and 24 Zodiacs. Each ship will feature 132 veranda suites for up to 264 guests.
The first ship is currently planned to sail in the Arctic in late summer 2021, with a full summer season in Antarctica to follow.