Russian Port Allows Banned North Korean Ship to Call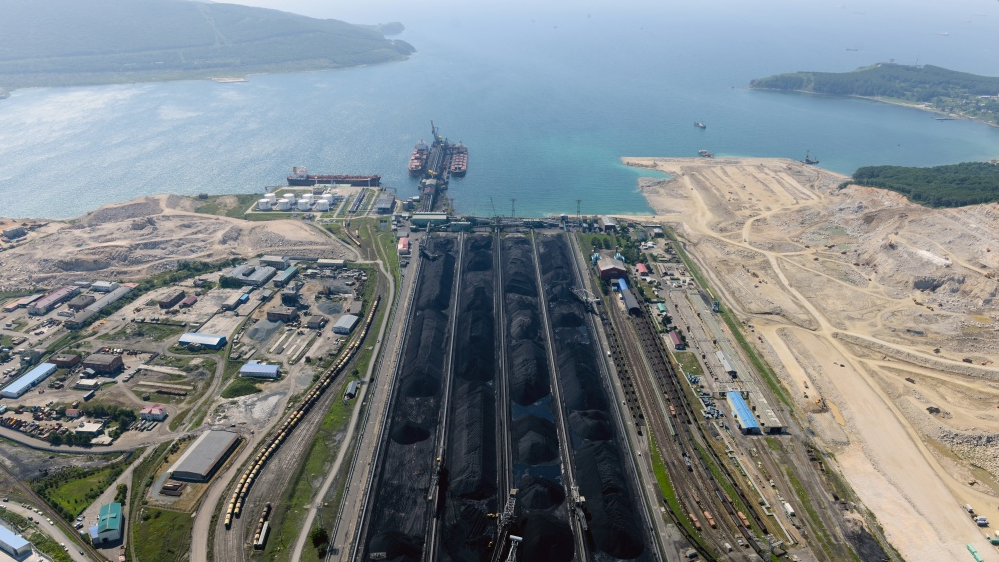 This week, North Korea test-fired missiles into the Sea of Japan and threatened a new round of nuclear tests, and Russia's foreign minister vowed that "no one is going to exonerate" it for these provocations. Nonetheless, tracking data shows that Russia appears to be ignoring new U.N. Security Council sanctions on merchant vessels run by North Korea's Ocean Maritime Management (OMM), which are intended as a punitive response to recent DPRK nuclear and ballistic missile activity.
The new Security Council resolution, which took effect March 2, requires U.N. member states to inspect North Korean vessels and cargoes, and to implement a long-standing asset freeze on OMM's "economic resources" - specifically including the 31 ships of OMM's fleet, listed by name and IMO number.
OMM was first sanctioned by the Council in 2014, following the discovery of a concealed shipment of arms aboard the firm's freighter Chong Chon Gang.
Multiple states – notably including China, a longtime economic and diplomatic sponsor of the DPRK – have complied with the sanctions resolution, either by refusing entry to the blacklisted vessels or by detaining them.
But AIS data shows that the sanctioned OMM general cargo vessel O Rang (alternate name Po Thong Gang, IMO 8829555) arrived on March 9 in the Russian port of Vostochny, a coal export facility near Nakhodka, and departed again at approximately 1300 UTC on March 11. Her recent entry, her two-day port call alongside one of the coal terminals at Vostochny, and her subsequent departure suggest that Russian authorities did not perform an "asset freeze" on the O Rang as required by the resolution.
At departure her AIS destination was listed as Dalian, China, but as of 1600 hours UTC March 11 she had altered course westward towards North Korea. Her continued transit on the new course would take her near the port of Chongjin.
Meanwhile, in Moscow, shortly before the O Rang's unimpeded departure, Russian Foreign Minister Sergei Lavrov implied that Russia would be tougher on the DPRK going forward. Lavrov said that "the world community's firm reaction [to North Korean nuclear and missile activity] will be interpreted by Pyongyang as a signal that there should be no such escapades in future . . . it should be clear in Pyongyang that no one is going to exonerate the DPRK for such escapades."
Port authorities and ships agents in Vostochny and Nakhodka did not return repeated requests for comment, nor did Russian diplomatic contacts.
A Reuters report suggested that the banned vessel Hui Chon also called at Vostochny this week. However, South Korea's Arirang News reports that the Hui Chon was denied entry to the Russian port following a request from the South Korean government.
During deliberations early this month, Russia's representatives held up the new sanctions measure for 24 hours, using their rights under the Security Council's rules to request additional time to discuss. Among other measures they negotiated, the final draft of the resolution included an exception to allow the shipment of Russian coal from Khasan to the North Korean port of Rajin, to be exported by sea to South Korean ports. Russia had reportedly threatened to veto the new resolution if it did not include an exception for the Khasan-Rajin project. But earlier this week, South Korea imposed a new, unilateral ban on all vessels calling at North Korean ports, scuttling the deal anyways – a move Russian diplomats described as "regrettable."
In addition to the (now-defunct) Khasan-Rajin rail line, Russia and North Korea have been expanding cooperation shoreside on several fronts, activists say. Russia has long hosted North Korean construction and logging laborers at work camps in eastern Siberia, and in February, the Russian Federation signed a bilateral agreement with the DPRK to deport North Korean refugees back home, where they typically face imprisonment for attempts to escape.