European Operators Begin to Pull Back from Iran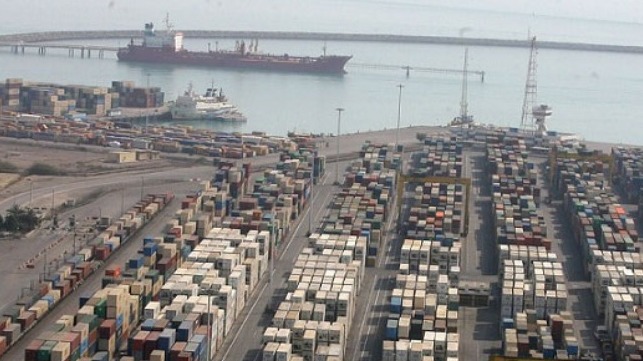 The Trump administration's decision to reinstate sanctions on Iran will not take effect for several months, but it is already having an effect on European shipping businesses.
The top two container carriers, 2M partners MSC and Maersk Line, say that they are reviewing their plans in Iran due to the changing situation. Maersk Tankers - a subsidiary of A.P. Møller Holding, not Maersk Group - says that it is no longer making new agreements for loadings in Iran. The firm will wind up its existing contracts before the U.S. Treasury Department's November 4 deadline. Danish product tanker operator Torm has also suspended all loadings from Iran, effective immediately, according to Platts. And German industrial conglomerate Siemens - historically an important supplier of oil and gas equipment to Iran - has indicated that it has already had to stop accepting new orders in the country, though it hopes that a political agreement can be worked out.
On Sunday, U.S. national security adviser John Bolton warned that the U.S. may decide to impose so-called secondary sanctions on European companies if they continue to trade with Iran. "I think the Europeans will see eventually that it's in their interest to come along with us," Bolton said in an interview on CNN. Whether the U.S. would penalize European companies for their business ties with Iran "would depend upon the conduct of other governments," Bolton said.
Law firm Winston & Strawn reports that the U.S. Departments of State and Treasury are working on plans for waiver periods that will give foreign businesses time to wind up their contacts with Iran. A first wave of sanctions will resume on August 6, 90 days after Trump's announcement of the U.S. withdrawal from the Joint Comprehensive Plan of Action (JCPOA) with Iran. The remaining set will come into force on November 4.
As in the earlier sanctions period from 2012-2016, the measures will sharply curtail all transactions with the Iranian shipping industry. The U.S. Treasury's restrictions will penalize any U.S. and foreign companies for conducting dollar-denominated transactions with the Iranian government; doing business with Iran's port operators, shipbuilders, shipping lines and oil companies; or providing insurance for Iranian ships and cargoes.