Euronav Becomes World's Only ULCC Owner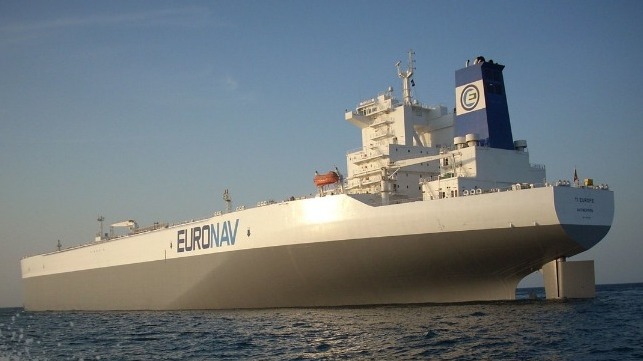 Euronav has become the world's only remaining owner of Ultra Large Crude Carriers (ULCCs), the largest class of oil tankers and some of the largest vessels on earth.
On Friday, Euronav announced that it has acquired the Seaways Laura Lynn, one of the two remaining ULCCs in the global fleet, for a price of $32.5 million. She has been renamed Oceania - a reflection of TI Oceania, her name during her first term under Euronav's management.
The 440,000 dwt behemoth will sail under the Belgian flag, and will join the ULCC TI Europe in Euronav's fleet. "Bringing the only other ULCC in the world fleet under our control will provide us with a significant strategic opportunity," said Paddy Rodgers, CEO of Euronav, in a statement.
The four TI-class supertankers were once the world's biggest ships by displacement (510,000 tonnes), deadweight tonnage (440,000 dwt) and gross tonnage (234,000 gt). They can each carry three million barrels of crude, enough to supply South Korea's oil consumption for a full day. However, for the overall size record, they are easily outclassed by the 2014-built Pioneering Spirit, which weighs in at 400,000 gt and 900,000 tons displacement.
All four were built for Hellespont by DSME in 2002-2003, and they were purchased in 2004 by Euronav and OSG. According to the Oceania's Equasis record, Euronav served as the supertanker's ship manager from 2004-2005.
Two of the ships - the former TI Asia and TI Africa - have since been converted to FSOs and deployed at the Al Shaheen field off Qatar. The TI Europe is anchored off Malaysia and used for floating storage on a charter to Statoil.