EU Joins Complaint Over S. Korean Shipbuilding Subsidies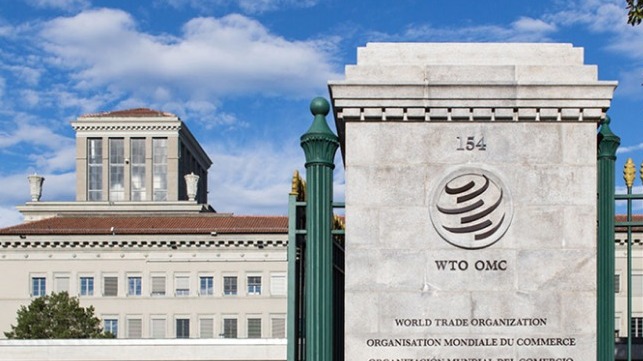 The EU has signaled that it will join Japan in a formal World Trade Organization complaint against South Korean shipbuilding subsidies, citing the impact on European shipyards and maritime equipment manufacturers.
"[Japan's] request for consultations relates to a number of alleged export and local content subsidies provided by Korea directly, or through public or private institutions, to Korean shipbuilders or their customers," the EU wrote in a letter to the WTO last week. "The measures referred to . . . may have a substantial impact on the price of ships, including ship engines and other maritime equipment, and affect trade flows in these products."
On November 6, Japan initiated a WTO dispute complaint against the government of South Korea over subsidies for the Korean shipbuilding industry. Japan claims that Korean policy measures - including funds, loans, guarantees, insurance and other financing for the "Big Three" South Korean shipbuilders - violate the WTO's Agreement on Subsidies and Countervailing Measures and the General Agreement on Tariffs and Trade (GATT) 1994.
Japan's government alleges that these measures amount to "producer support" - direct financing that keeps companies in business and allows them to offer below-market prices - and "sales support," designed to promote sales for Korean shipbuilders during periods of low demand. Japan also noted the significant involvement of Korean government-owned policy banks in bailing out Korean shipbuilders during the 2015-17 industry downturn.
Under the WTO's dispute resolution process, the parties will have 60 days of "consultations" to discuss the complaint. The EU will participate as a formal third party to the discussions. At the end of the 60-day period, a dispute panel will be established to adjudicate the matter and issue a binding ruling. If the losing party does not implement corrections, the WTO can authorize retaliatory trade measures.