Biden's Offshore Plan Upsets Oil Industry and Environmentalists Alike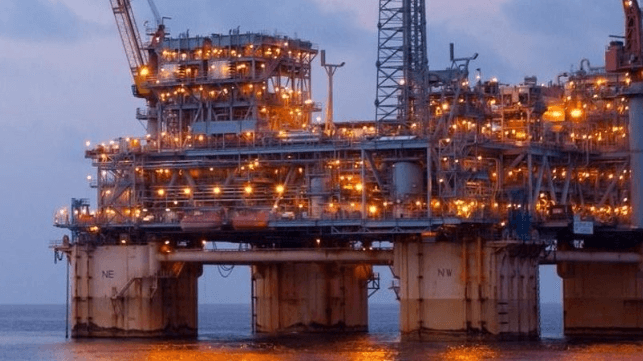 The Biden administration plans to reduce the frequency of future offshore oil and gas lease sales to a historic low, drawing the ire of the energy industry without satisfying the objectives of environmental groups.
The Department of the Interior's five-year plan "phases down" oil and gas auctions in the U.S. Gulf of Mexico with three lease sales, one each in 2025, 2027 and 2029. It also calls for a moratorium on E&P leasing off the Atlantic, Pacific and Alaskan coastlines.
In a statement Friday, the Department of the Interior noted that this would be the smallest number of offshore oil and gas lease sales in industry history. It also explained that the number was the minimum needed to comply with a leasing provision in the Inflation Reduction Act: this clause requires the administration to hold at least one offshore E&P auction in the same year it holds an offshore wind lease auction.
The one-for-one provision was added during the White House's negotiations with Senator Joe Manchin (D-WV), an energy-industry advocate whose vote was required to pass the IRA. In recent months, Sen. Manchin has made clear that he believes the Biden administration has violated the spirit of that compromise.
"This administration is trying as hard as they can to implement a version of the legislation that never passed," said Manchin in an interview Sunday. "You can't just go with all renewables if you aren't producing the energy the country needs."
The American Petroleum Insitute (API), the largest oil and gas producers' association, also slammed the five-year plan and accused the administration of implementing a "coordinated strategy to reduce energy production."
"For decades, we've strived for energy security and this administration keeps trying to give it away," said API President and CEO Mike Sommers.
Environmental groups also decried the administration's lease plan, but for the opposite reason: for climate activists, three auctions in five years is still three auctions too many.
"[The lease plan] piles more harm on already-struggling ecosystems, endangered species and the global climate," said Brady Bradshaw, senior oceans campaigner at the Center for Biological Diversity. "We need Biden to commit to a fossil fuel phaseout, but actions like this condemn us to oil spills, climate disasters and decades of toxic harm to communities and wildlife."