Environmental Lawyers Try to Block Nord Stream 2 Progress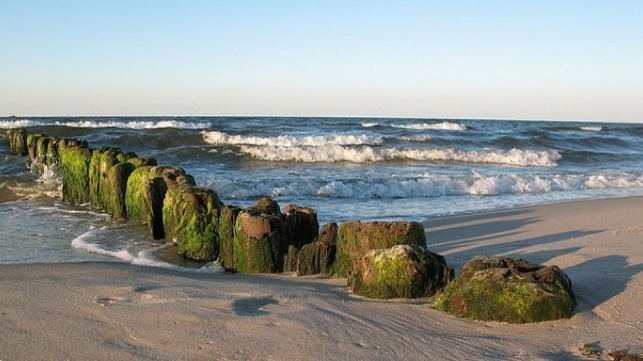 Environmental law organization ClientEarth has filed a complaint to Sweden's Supreme Administrative Court to halt the construction of a 510 kilometer-long section of the Nord Stream 2 gas pipeline in Swedish waters.
The environmental lawyers argue that the construction documents are incomplete and inaccurate, as they fail to consider the impact the pipeline will have on marine wildlife in the Baltic Sea.
The pipeline will link Russia and Germany, supplying Russian natural gas to Europe. It is scheduled to be operational next year and will largely follow the route and technical concept of the Nord Stream pipeline. The new gas pipeline will be able to supply 55 billion cubic meters of gas per year, which will be sufficient to provide 26 million households with heat and electricity every year.
The construction of the pipeline was approved by the Swedish Ministry of Enterprise and Innovation on June 7, 2018. Owned by Russian gas giant Gazprom, the pipeline will run through the Swedish exclusive economic zone.
Constructing the pipeline will entail detonating ammunition from the Second World War, currently sitting on the seafloor. Underwater detonations can cause serious harm to protected marine mammals. The harbor porpoise, for instance, is subject to strict protection, as there are only 450 left in the Baltic Sea. According to the experts of the Institute of Oceanography of Gdansk, any negative impacts on even one individual may affect its entire population.
Marcin Stoczkiewicz, Head of ClientEarth's Central & Eastern Europe operations, said: "The investor has disregarded the precautionary principle, which requires that the environment take priority when doubts and potential impacts are being taken into account."
ClientEarth additionally claims that Nord Stream 2 threatens the European Union's energy security, making the E.U. more dependent on fossil fuels. Stoczkiewicz says the construction of the gas pipeline will have adverse effects on the development of clean, renewable energy in Central Eastern Europe.
U.S. President Donald Trump has claimed the project will increase Europe's dependence on Russia. However, his critics say that his criticism reflects a desire to promote the sale of U.S. LNG to Europe, and Germany says the pipeline will increase Europe's energy security by avoiding potential supply disruptions via the Ukraine.
Russia, Germany, Finland and Sweden have granted all the permits necessary for construction of the pipeline within their jurisdictions. The national permitting procedure in Denmark is ongoing.
In May, ClientEarth submitted a similar complaint in Finland to stop the construction of the pipeline running through Finnish territorial waters. The offshore pipelay vessel Solitaire started the pipelay for Nord Stream 2 in the Gulf of Finland earlier this month.
The pipeline along the Baltic seabed will be approximately 1,200 kilometers (750 miles) long, jeopardizing the flora and fauna of the entire maritime area, says ClientEarth.