Eni's Drillship Blocked by Turkish Armed Forces
After finding a promising gas field off Cyprus last month, the drillship Saipem 12000 was scheduled to head for another lease site to the east. However, her crew encountered an unusual problem: opposition from Turkish military forces. Her charterer, Italian oil major Eni, said that the vessel was stopped by Turkish naval vessels on the premise that there was military activity in the area.
Cyprus is divided in two, with the southern half (the Republic of Cyprus) aligned with Greece and the northern half (the unrecognized Turkish Republic of Northern Cyprus) aligned with Turkey. Greece and Turkey are both NATO allies, but the administration of Cyprus has been a source of tension ever since they fought a war over its control in 1974. The Republic of Cyprus conducted the offshore lease auction, but Turkey and Turkish Cyprus also lay claim to some of the areas covered by the auction round, including Block 3.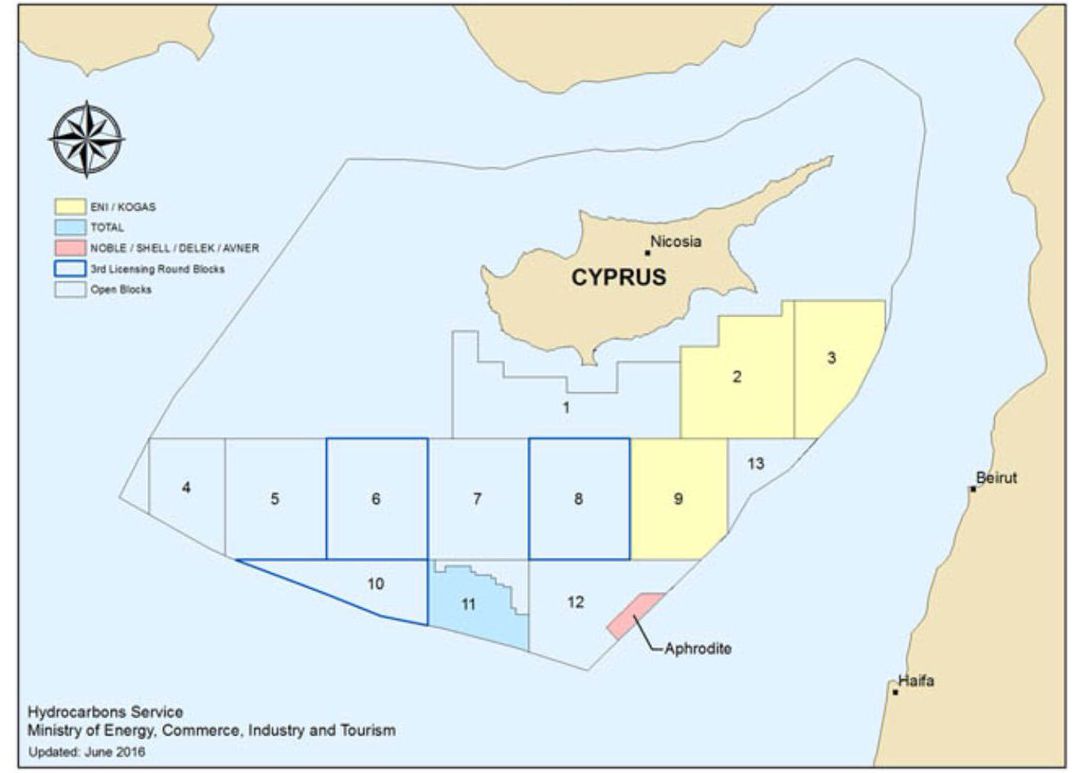 The Republic of Cyprus' president, Nicos Aanstasiades, accused Turkey of violating international law by interfering with the Saipem 12000's navigation. However, he made clear that his government wished to avoid any escalation. For its part, Turkey's foreign ministry asserted that the Republic of Cyprus' exploration lease at Block 3 violated the "inalienable rights on natural resources of the Turkish Cypriot people" and the sovereignty of Turkish Cyprus. Turkey is the only nation that recognizes the sovereignty of Turkish Cyprus; all others recognize Cyprus as the sole government of the island, its territorial seas and its EEZ.
The EU weighed in on Monday to call for restraint. "Turkey needs to commit unequivocally to good neighbourly relations and avoid any kind of source of friction, threat, or action directed against a member state," an EC spokeswoman said in a statement. "The EU stresses the need to respect the sovereignty of member states over their territorial sea and airspace."
On Tuesday, Turkish Prime Minister Recep Tayyip Erdogan issued a firm warning to the Republic of Cyprus. "We warn those who overstep the mark in Cyprus and the Aegean," he said. "We recommend that foreign companies don't allow themselves to be an instrument of issues that surpass their limits and strength, by trusting the Greek Cypriot side . . . Their show of strength lasts only until they see our ships and our planes." He drew a comparison between the situation off Cyprus and the situation in northern Syria, where Turkish forces have crossed the border to fight Kurdish militias.