Eni and RINA Sign Up to Pursue Biofuel and Electrofuel Initiatives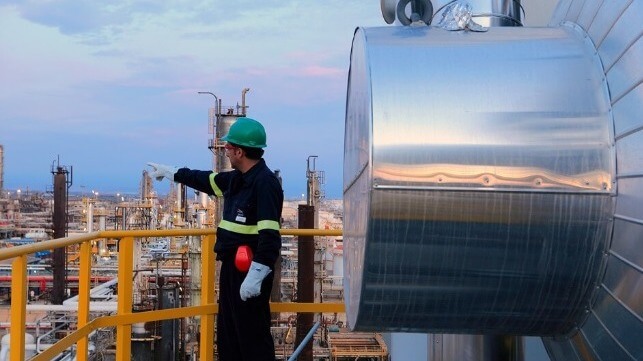 Eni has signed up with class society RINA to work together on green-fuel initiatives, particularly in the maritime bunkering market.
The agreement focuses on the use of hydrotreated vegetable oil (HVO) biofuel produced by Eni in its Venice and Gela bio-refineries. Eni's HVO is made from feedstocks that do not compete directly with food and feed crops, such as waste and agricultural residues. The firm currently supplies HVO-based diesel for heavy transport and bio-jet fuel (sustainable aviation fuel) for aircraft. It aims to have about four million tonnes of production capacity online by the middle of the decade, enough to supply one percent of maritime bunkering demand if all of the output were reserved for maritime users.
The sustainability of HVO is dependent on the sustainability of the feedstock, and Eni has been investing in eco-friendly improvements. It phased out consumption of palm oil in October, and it is ramping up imports of castor bean and cotton oils from its own operations in Kenya. Production of these sustainable oils is expected to scale up rapidly to 20,000 tons by 2023, and Eni hopes to have a vertically-integrated supply chain of waste oil and non-edible oil of 700,000 tonnes per year by 2026. It is replicating its results in Kenya across other African countries and further abroad.
"Cooperation between companies is the way forward towards the common goal of decarbonizing industry and transport. By sharing know-how and experience with Eni, we will contribute to developing innovative energy supply models," Ugo Salerno, Chairman and CEO of RINA. "Our collaboration will begin by focusing on the maritime sector, a diversified and hard-to-abate industry that can draw on initiatives already adopted by other industrial segments to decarbonize operations."
The partnership also extends to future marine fuels like blue and green hydrogen and ammonia, as well as the logistics and distribution of new energy carriers and the adoption of methods for calculating the emissions benefits. "Following a technology-agnostic approach, we are exploring multiple solutions," said Giuseppe Ricci, Chief Operating Officer for Energy Evolution at Eni.
Eni and RINA might also pursue experiments and pilot projects in on-board carbon capture.