Drewry: Yang Ming's Finances Are a "Red Flag"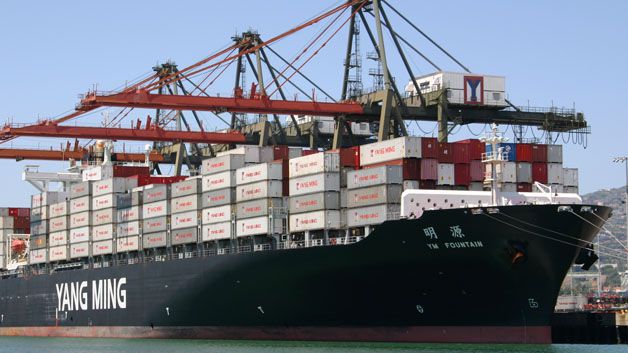 Drewry Financial Research said Thursday that after the collapse of Hanjin Shipping last fall, Taiwanese carrier Yang Ming has taken pole position as the most debt-burdened container line in the industry. Its net gearing ratio stands at about 440 percent, well above the average for its peers.
Drewry encouraged investors to unwind their equity positions in Yang Ming. "Even with recovery in the underlying freight market, the debt burden without a restructuring is a red flag and a clear sell signal for us," the analysts wrote. The Taiwanese government holds a 33 percent stake in Yang Ming, and Drewry suggested that the line would be a good candidate for government-led restructuring.
Yang Ming is the world's eighth-largest container line with about 580,000 TEU of capacity. It is a smaller operator in an industry that thrives on scale, and some observers have speculated that it could merge with another line – perhaps domestic competitor Evergreen – in order to boost its market share. Together, the Taiwanese lines would be almost as large as COSCO. Without Yang Ming, though, Evergreen may soon fall from fifth to seventh place in the global rankings, displaced by the consolidated NYK-MOL-"K" Line fleet and a merged UASC / Hapag Lloyd.
However attractive consolidation might seem to others, Yang Ming chairman Bronson Hsieh dismisses the possibility that his carrier could join forces with Evergreen. "Would Evergreen merge with Yang Ming? I don't think it's possible because, don't forget, Yang Ming has one third of its share owned by government. Are you going to buy a company owned by the government?" he asked, speaking to JOC in November. On Wednesday, Hsieh told a press conference that the line would remain small and independent, emphasizing that "a merger has never been an option for Yang Ming, and it won't be."