Drewry: U.S. Auto Tariffs Would Affect America's Seaports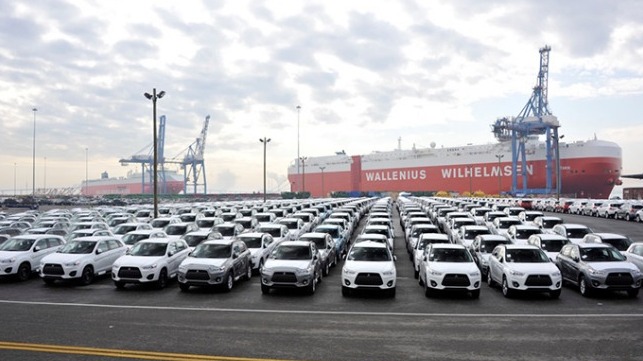 In a new report released this week, maritime trade analysts with Drewry determined that new American tariffs on cars and car parts could have a negative impact on some of the largest U.S. ports.
President Donald Trump has threatened to impose tariffs of up to 25 percent on imported cars, and he is currently reviewing a Commerce Department study of whether these imports have an effect on national security. This study - called a Section 232 investigation, after the corresponding section of the Trade Expansion Act of 1962 - was completed in mid-February, and the president has up to 90 days to act on it. It has not been released, but is widely believed to conclude that foreign auto imports are harmful to American national security, thereby justifying a tariff action.
If President Trump does implement tariffs at the full 25 percent level, Drewry estimates that American auto imports from overseas markets could fall by nearly 15 percent by 2021. American containerized auto parts imports could fall by 10 percent over the same period.
The impacts would be felt at large American seaports that handle an outsize share of automotive cargo. Baltimore, the Port of NY&NJ, and the twin ports of LA/Long Beach would be the most affected. Baltimore handles 12 percent of America's foreign-car imports, and PNYNJ and LA/Long Beach handle another 10-11 percent each. In addition, LA/Long Beach handles about 40 percent of all U.S. containerized auto parts imports, and PNYNJ receives about 10 percent.
Overseas, ports in Japan and Germany would feel the pinch in ro/ro export volumes, while ports in China would see a reduction in parts shipments.
American automakers are opposed to the tariffs. According to automakers and their suppliers, the cost of American-made cars would go up, and the volume of American-made cars sold would go down. The Center for Automotive Research estimates that 25 percent tariffs on cars and parts would lead to an eight percent reduction in sales and the loss of about 370,000 jobs in the auto sector.
"Every single U.S.-made car and truck has imported components and assembly," warned the Motor & Equipment Manufacturers' Association in February. "Tariffs of the magnitude made possible by Section 232 tariffs on autos and auto parts will increase the cost of a vehicle by [thousands of dollars]."