Djibouti Inaugurates Africa's Largest Free Trade Zone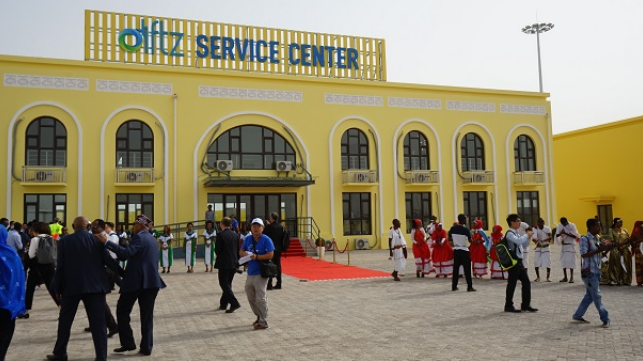 Djibouti has launched the Djibouti International Free Trade Zones (DIFTZ), Africa's biggest trade zone that will comprise a total investment of $3.5 billion and span an area of 4,800 hectares.
This Free Trade Zone, which already hosts 21 companies, is expected to enhance trade in the Horn of Africa and strengthen Djibouti's position as a trade and logistic hub. It is connected to the main ports of Djibouti, and provides benefits such as zero corporate, income and value added taxes.
DPFZA has upgraded and expanded Djibouti's port facilities, thanks to a $15 billion expansion program. The DIFTZ Project Preparatory Group, which is running the project, consists of Djibouti Ports and Free Zones Authority together with three major Chinese partners: China Merchants Group, Dalian Port Authority and IZP.
The launch this week is the initial phase in a 10-year project which will comprise a total investment of $3.5 billion. The pilot phase launched, a 240-hectare zone, is the result of a $370 million investment and consists of three functional blocks located close to all of Djibouti's major ports. The pilot zone will have four industrial clusters which focus on trade and logistics, export processing and business support:
• Logistics Industry Cluster: transportation, bonded warehousing, logistics and distribution;
• Business Industry Cluster: bulk bonded goods transactions, merchandise display, duty-free merchandise retail;
• Business Support Cluster: financial services, information services, hotel dormitories, office buildings, training, intermediary services;
• Processing Manufacturing Cluster: packaging production, light processing of incoming materials, food processing, marine products, auto parts assembly.
It is estimated that DIFTZ will create over 350,000 new jobs over the course of the next 10 years, and the proportion of foreign workers will be capped at 70 percent for the first five years and at 30 percent thereafter.
Djibouti is situated at the mouth of the Red Sea, the gateway to the Suez Canal connecting Africa, Asia and Europe. Djibouti is also the gateway to the longest chain of landlocked countries in the world, including Ethiopia which is the fastest growing economy in Africa.
The Port of Djibouti is a gateway to one of the fastest growing regions of the world with 30,000 ships transiting the port each year. Goods from Asia represent 59 percent, with 21 percent coming from Europe and 16 percent from elsewhere in Africa.
The nation launched three ports (Doraleh Multipurpose Port, Port of Tadjourah and Port of Ghoubet) and a transnational railway linking Addis Ababa with the Port of Djibouti in 2017. The 752 kilometer track cut journey times between the Port of Djibouti and Addis Ababa from three days by road to just 12 hours by rail. More than 90 percent of Ethiopia's trade passes through Djibouti, accounting for 70 percent of Djibouti's GDP.