Divers Find Bone Fragment at Sewol Wreck Site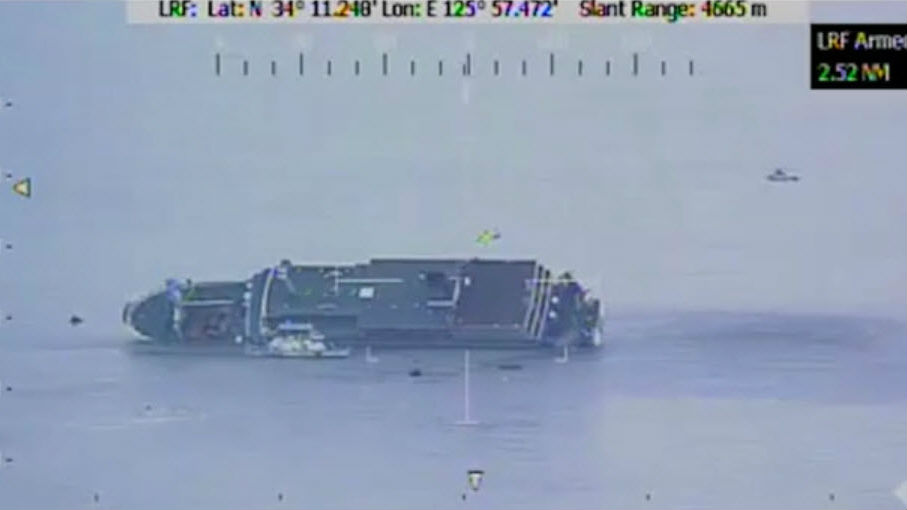 On Friday, a diver found a fragment of bone at the wreck site of the ferry Sewol, just off Jindo Island near the southwestern tip of the Korean Peninsula. Unlike previous finds, the bone is believed to be human in origin.
The fragment is about one foot long, and authorities suspect that it is part of a human shin bone. DNA testing will confirm whether it belongs to one of the victims of the Sewol sinking.
Nine of the Sewol's passengers remain missing three years after the vessel went down in the turbulent waters off Jindo. Over 300 died in the accident, the majority of them students, and the highly public tragedy became a political minefield for the administration of then-president Park Geun-hye. Park has since been impeached, removed from office and imprisoned; while she faces charges unrelated to the sinking, her government's response to the sinking played an important role in the impeachment proceedings.
Salvors contracted by the Korean government raised the Sewol whole in March, following long technical delays due to unpredictable currents and high turbidity at the dive site. While salvage operator Shanghai Salvage suggests that it was an extremely challenging task (it set a new record for the deepest-ever lift of an intact hull), Korean commentators and press continue to question whether the delays could have been politically motivated and deliberate. The apparent ease of the final lifting evolution caused lay observers to wonder why it hadn't been done sooner – overlooking Shanghai Salvage's 15-month effort to place lifting beams underneath the fragile wreck, a difficult and dangerous task that was invisible to the public by its nature.
Amidst these suspicions of intrigue, Korean TV broadcaster SBS published a report Tuesday that suggested that the Ministry of Oceans and Fisheries had pushed back the salvage's completion until the beginning of the presidential campaign, a deliberate attempt to support the candidacy of front-runner Moon Jae-in. SBS retracted the report with a detailed apology the following day, but the retraction was not enough to fend off a whirlwind of accusations and counter-accusations between Moon's Democratic Party and its opponents – a demonstration of the continued sensitivity of the Sewol incident in South Korean politics.