Disney Cancels Cruise Port Plans for Bahamas Island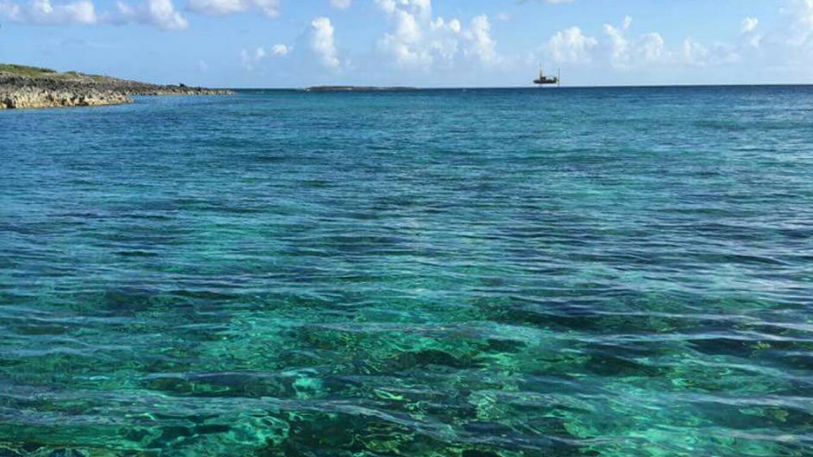 In early July, rumors of a planned Disney private cruise port on Egg Island, Bahamas emerged on cruiser discussion forums. The posts included images of a jackup barge for drilling core samples of the nearby sea floor, typically a precursor to marine construction.
Disney initially declined to comment, but the Nassau Guardian confirmed with government sources that the company was exploring plans to lease the island for development. Nearby residents began an online petition campaign opposing the development, and collected 2,000 signatures over several weeks. The group cited the potential for environmental harm from dredging near coral reefs, building a deepwater cruise ship pier and otherwise altering the ecology of the island.
The petitioners, led by local attorney Holly Peel, intended to take their cause as high as the prime minister's office, and on July 20, PM Perry Christie told a national radio program that talks with Disney were only preliminary and that no deal had been signed. Both sides had agreed that impact assessments must be done first, he said.
On July 21, Disney announced that it would be shelving plans to develop Egg Island as a private cruise port. Local environmental groups hailed the decision. "All the stars aligned on this and everything worked as it should," said Joseph Darville, chairman of Save the Bays and Waterkeepers Bahamas. "The corporate entity, Disney Cruise Lines, demonstrated responsibility and made the right choice."
Disney also leases an island off of Great Abaco, called Castaway Cay. The firm abandoned its first Bahamas resort at Great Guana Cay several decades ago, following problems with rapid siltation of the dredged approach channel.
Egg Island has seen other expressions of interest in development. The Egg Island Golf and Yacht Club, planned in 2004, would have created villas, yacht berths to 350 feet, a heliport, spa and full golf course on the small island. Sapphire Cay, a scheme dating to 2011, would have split the island into 200 lots for sale for private villas, plus a harbor, retail district and a large private club.