[Updated] Diesel Spill in Mississippi, Pipe Ruptured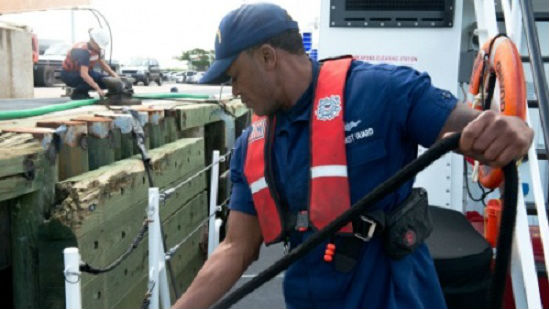 A section of the Mississippi River was closed on Friday following a diesel spill from a pipeline belonging to Phillips 66. About 30,000 gallons of diesel fuel was released into the river.
The river had been closed from mile marker 160 to 195, but was reopened on Saturday.
Phillips 66 said the pipeline, which runs between the company's Hartford, Illinois, terminal and the terminal's barge dock, was shut following the spill.
The diesel fuel was released into the Cahokia Canal that empties into the Mississippi River and the fuel reached the river.
Oil spill response contractors have mobilized resources to support the response and booms have been put in place to ensure additional product does not reach the Mississippi River.
Personnel from the Coast Guard, Phillips 66 and oil spill response organizations are on scene doing shoreline assessments and recovery efforts.
The pipeline has now been secured.
"The Unified Command has done a great job to ensure the safety of our personnel, local communities, the environment and to open the river to boating traffic as soon as it was safely possible. We will continue to work with the stakeholders to successfully resolve the incident," said Capt. Martin Malloy of Coast Guard Sector Upper Mississippi River.
The incident is under investigation.