Texas Court Removes CEO of Bankrupt U.S. Tug and Barge Operator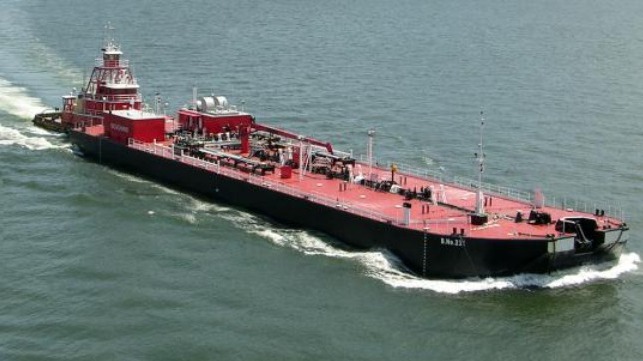 Morton S. Bouchard, III, the CEO of ATB operator Bouchard Transportation since 1992, has been removed from his post by a Texas bankruptcy court.
Bouchard Transportation has faced a series of civil suits and federal enforcement actions since the deadly explosion aboard the barge B. No. 255 in October 2017, and it filed for bankruptcy protection in late 2020. The firm is scheduled to exit from bankruptcy in April, unlocking access to $30 million in debtor-in-possession (DIP) financing.
On February 24, Bouchard Transportation told the Texas court administering the case that it was in discussion with its DIP lender about access to new emergency loan installments. The loans would cover operating expenses and payroll, and would help meet "critical liquidity needs," the company said.
In a status conference the next day, Bouchard Transporation's counsel told the court that there were still disagreements with the lender over the terms for the emergency loan. The counsel also noted that if Bouchard did not reach a deal, the firm had uncertain prospects for meeting the next week's payroll. Judge David R. Jones halted the presentation to say that he would remove Morton Bouchard from his post as CEO, effective immediately.
In Bouchard's place, the parties to the bankruptcy case nominated Matthew Ray of Portage Point Partners to take over as chief restructuring officer (CRO). The judge agreed, instructing Ray to preserve Bouchard Transportation for the benefit of its employees and to report any attempts at obstruction. "If anyone makes a threat to you, if anyone withholds information, I want to know it immediately . . . and there will be a hammer unlike anyone has ever seen," said Judge Jones.
Under new management, Bouchard Transportation and its creditors have committed to work to preserve value and jobs at the venerable ATB firm. "We're all going to do everything we can to come out of this with an operating company," emphasized Jones in a follow-up status conference on Tuesday.