Cosco Bids for Port of Piraeus as Union Strikes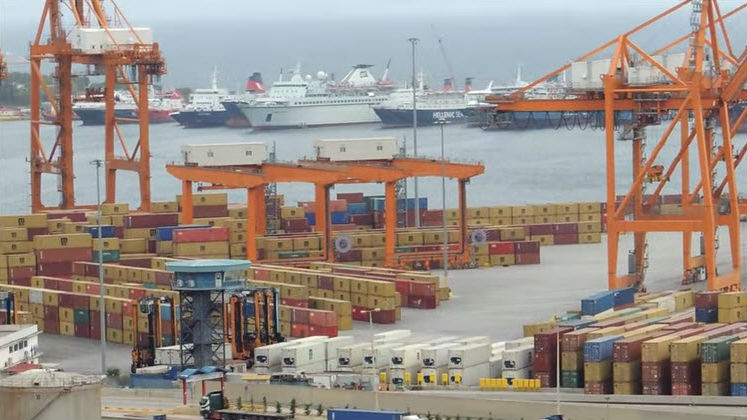 Global shipping agent Inchcape Shipping Services (ISS) has released an advisory regarding a two day strike of the Panhellenic Seamen's Union, alerting customers of disruptions to port activity.
In a statement on its website Monday, the Seamen's Union confirmed ISS' report of the strike action. Citing pension reductions, unemployment, working conditions and cuts to social security rights and health care, the PSU said that it would be striking January 20-22, with a rally and march on the morning of January 21.
The strike "is expected to affect the routes of domestic and local ferries, and commercial vessels calling at Piraeus, Aspropyrgos, Eleusis, Pachi, Megara and Thessaloniki ports for cargo discharging," Inchcape said.
Towing vessel unions at the port of Thessaloniki will also participate.
"During the stoppage period, vessels will not be able to berth, shift or sail from the affected ports," ISS added.
The action comes in advance of a planned 24-hour general strike February 4 against the leftist-led Greek government's planned pension reforms.
The February 4 strike is being organized by Greece's largest private sector labor union, GSEE, and its public sector counterpart, ADEDY, which together represent about 2 million workers and pensioners,
The Panhellenic Seamen's Union had announced January 11 that it would consider either joining the GSEE's action or carrying out its own independent protests.
The GSEE held another a 24-hour general strike in November. In addition to other effects, the strike shuttered Greek ports as longshoremen walked off, and suspended ferry service to Greece's islands.
The Port of Piraeus, Greece's largest seaport, is also the scene of long-running tensions over privatization.
Concurrent with the Seamen's Union strike, on Wednesday Greece will evaluate an improved bid that China's Cosco is due to submit for a majority stake in Piraeus Port, a senior official at the nation's privatization agency (HRADF) said Monday.
Cosco was the sole bidder for a majority stake in Piraeus Port Authority (OLP), the manager of the country's biggest port, a gateway to Asia, eastern Europe and North Africa. The agency had asked Cosco to improve its offer.
"HRADF's board is scheduled to convene Wednesday evening to assess an improved offer that Cosco will have submitted by then," an official told media.