Photos: Container Feeder Capsizes at Bandar Abbas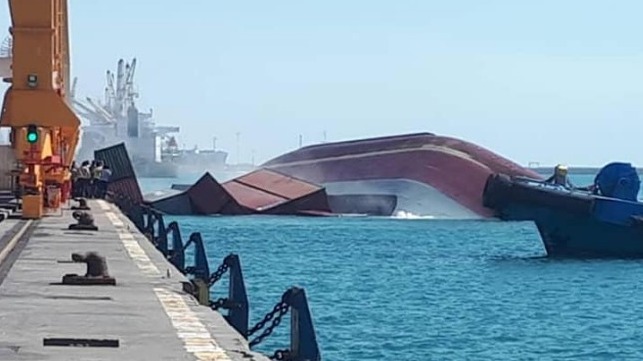 On March 19, a container ship capsized at the port of Bandar Abbas, Iran, sending 153 containers into the water. Iranian officials believe that the accident happened due to improper loading.
Iranian maritime official Mehdi Haghshenas told state media that the casualty was caused by "poor coordination between the ship's first officer and the crane operator."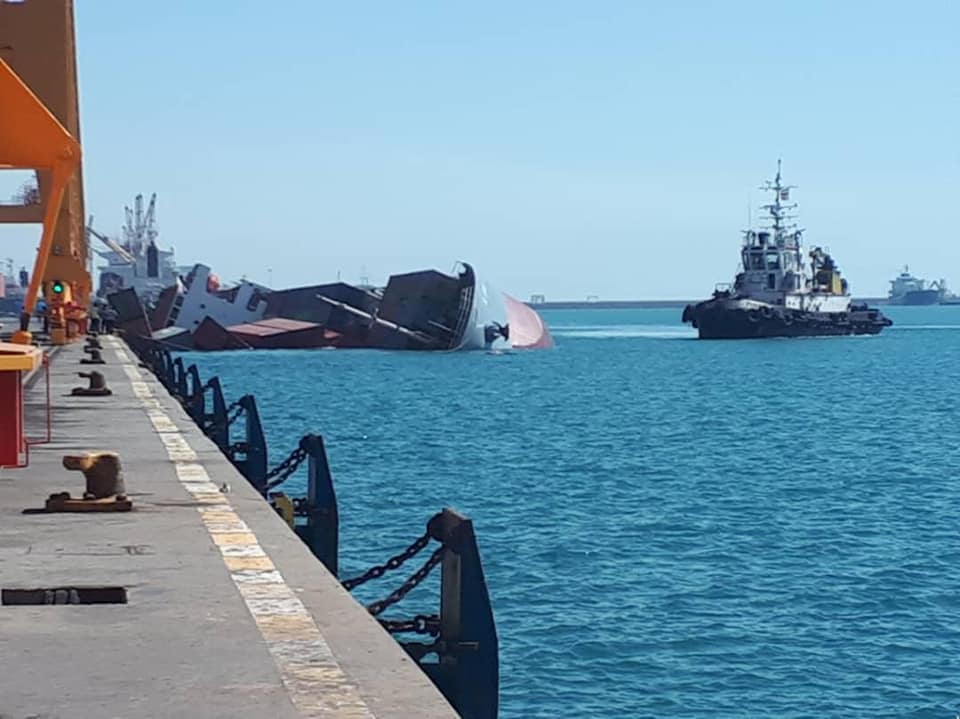 Images courtesy Velji Global Logistics
ship sank at bandar abbas today ... sad day ???? pic.twitter.com/3h4LsNoZVn

— Asim Jofa (@asimjofa) March 19, 2019
Reports differ, but at least one and possibly three crewmembers were injured in the casualty.
Maritime trade with Iran is effectively banned under the recently reimposed American sanctions regime. Foreign entities that do business with Iran using the U.S. financial system - or that enter into transactions with any Iranian firm in the ports, shipping, shipbuilding or petroleum sectors - may lose access to the American market, unless operating under a waiver.
The vessel was identified by Iranian and Western media as the LS Star, a name which does not appear in merchant vessel databases. A UAE-owned vessel matching her description and IMO number appears in Equasis under the name SL Star.