Consultants Appointed for Nicaraguan Canal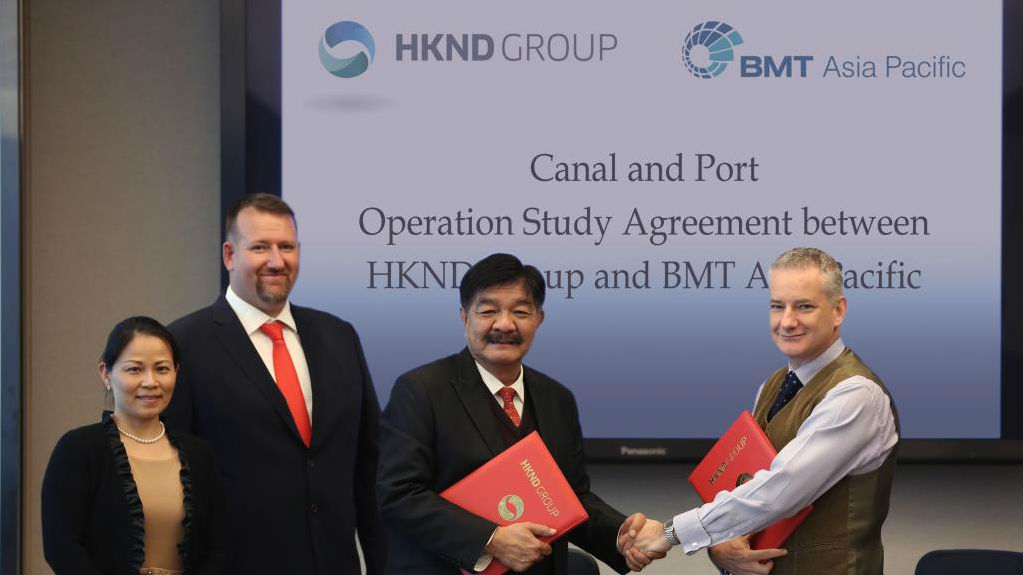 BMT Asia Pacific and BMT ARGOSS, subsidiaries of BMT Group, have been appointed by Hong Kong Nicaragua Canal Development Group (HKND) to undertake a series of marine and port assessments for the Nicaragua Canal.
HKND was granted the exclusive right to build the $50 billion canal in 2013, and the company had expected construction to commence this year. However, HKND is reported to have said that it needs more time to fine-tune the project.
The planned project includes the construction of two ports, a free-trade zone and an international airport. The canal is designed to accommodate container vessels up to 25,000 TEU, super tankers of 320,000 dwt and bulk carriers of 400,000 dwt.
BMT will assist the development and validation of the canal's design and operations through a structured framework.
"Our study will seek to articulate a solution that minimizes canal excavation while ensuring adequate canal capacity and safety," said Dr Richard D Colwill, Managing Director at BMT Asia Pacific. "A crucial part of that solution involves sophisticated navigation and transport simulation, which will set the basis for identifying a design that balances excavation Capex with operational safety, efficiency and capacity."
Navigation simulators recreate typical scenarios that a ship master would experience and BMT's proprietary simulator, REMBRANDT. Its What You See Is What You Get (WYSIWYG) output provides a powerful platform that assists engineers and mariners to investigate different design geometries.
In addition to carrying out operational assessments, BMT will also update the business case for the Canal's Pacific and Caribbean ocean ports. Central America is one of the most important corridors of global shipping and BMT will support HKND in identifying the port's potential competitive positioning along this key artery of global trade.
K W Pang, Executive Director at HKND said: "The Nicaragua Canal system will see a large variety of vessels and wide range of vessel movements along the canal, within the inland ports, and between canal, port and ocean approaches. These activities occur with differing metocean conditions, transit speeds/directions, and transit modes, etc.
"Recognizing this complexity, we are seeking to access BMT's global network of subject matter experts to assemble a highly capable, technical team to address the canal's marine safety and traffic challenges from all angles."