Communication Solution for Beyond 81 Degrees North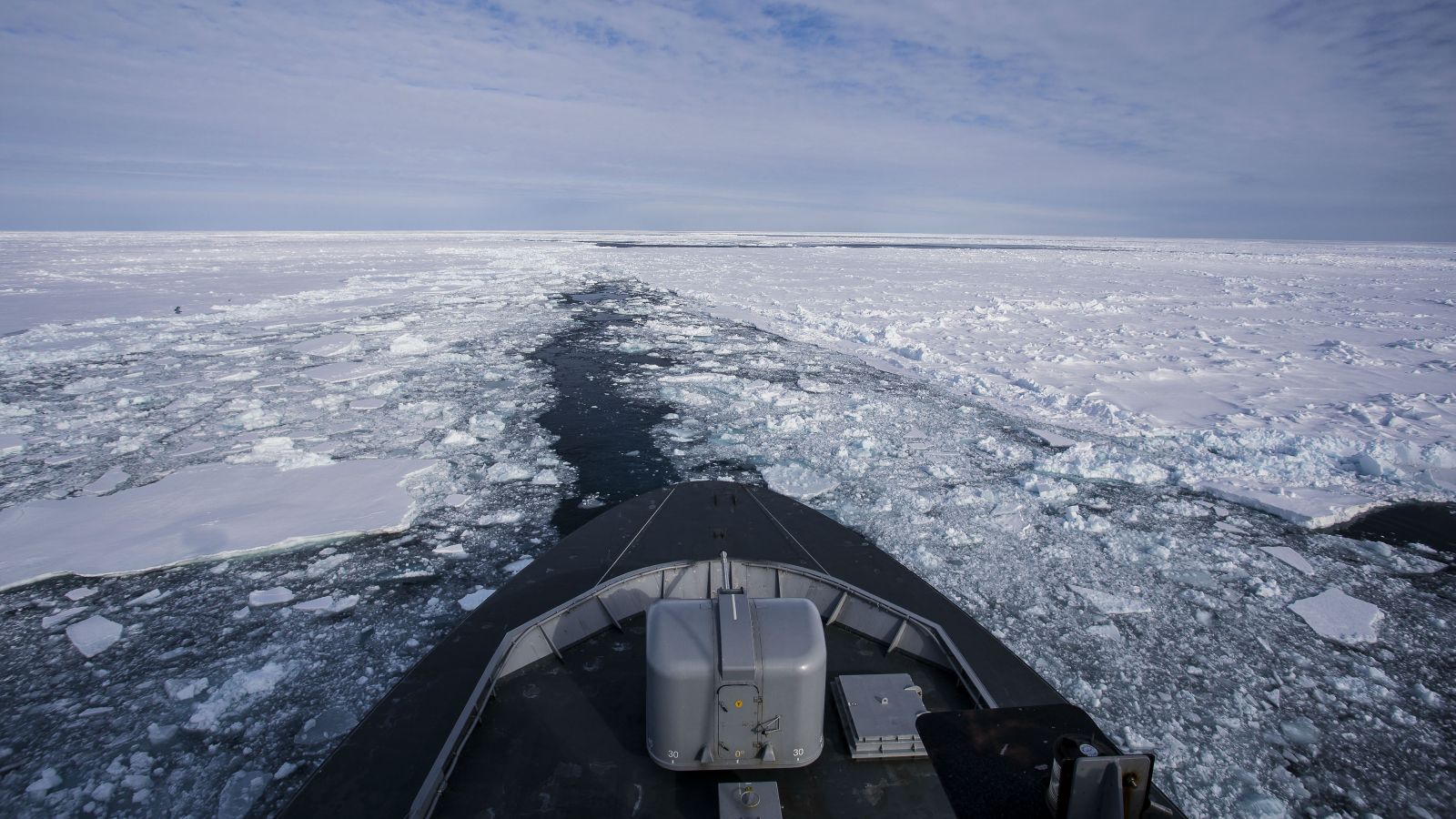 Today, maintaining communications coverage north of Svalbard is a great challenge, but a new Norwegian research project promises a groundbreaking solution for far-north Arctic areas.
The Norwegian Coast Guard is operates in the region to maintain presence and sovereignty in Norway's northernmost territories and to ensure readiness for search and rescue operations or acute pollution incidents such as oil spills.
"When we go beyond 81 degrees north, we no longer have stable communications coverage," says Commanding Officer on the Norwegian Cost Guard (NorCG) Svalbard, Endre Barane. "We have no internet, phone or television either for that matter. We are, as they say 'in the dark.'"
However, in May, a small test group from Norwegian Defence Materiel Agency (NDMA) and the Norwegian Armed Forces Cyber Defence performed an experiment that proved that this problem soon might be history. Satellite Engineer Vidar Madsen at NDMA tested his hypothesis that broadband coverage could be achieved in the Arctic - by using inclined satellites.
Inclined satellites are geostationary satellites that move in a North-South direction in a roughly figure eight pattern. Theoretically, they have coverage all the way to the North Pole.
"About a year ago I had coffee with a vendor on our frame work agreement list, and they said that they delivered communications with inclined satellites in the Antarctic. That is when the thought came to me that this should also be possible in the Arctic," says Madsen.
Given a lot of thought and sketching, the idea matured, and the experiment was approved and financed through the Norwegian Army Concept Development & Experimentation organization under Cyber Defence.
It is when the satellite reaches its highest point, that the Norwegian Army can exploit the coverage, says Madsen. If you have two or three satellites available, coverage can be obtained 24/7 in areas that have no broadband coverage today.
Madsen's team included Systems Officer Hans Olav Molden and Expert Officer in satellite communications in Cyber Defence, Erik Wangen Alsaker. Together with the Norwegian Coast Guard crew, they established a base on a large ice flake 82° north.
"We performed a test assembly in the hangar on the way up north. When we arrived sufficiently far north and anchored up on the ice, we unloaded the equipment, tent, food and tripwire onto the ice," says Molden.
While the test team installed the antenna and started collecting signals from the inclined satellite, the crew from the vessel established the base, and polar bear guards provided security measures. On multiple occasions the test group had to evacuate due to curious bears.
The test ran for a total of three days on two different locations, and the result was above all expectations.
We experienced a stabile broadband coverage for approximately 12 hours per day, said Molden. "By using more inclined satellites, we can potentially supply the Armed Forces with broadband coverage 24/7."
This breakthrough could lead to great operational benefits for the Coast Guard, especially for NorCG Svalbard on missions in the Arctic. Both medical doctors on Haukeland Hospital in Bergen and the readiness team of the Norwegian Coastal Administration within acute pollution situations are totally dependent upon comprehensive information in order to provide the right assistance as quickly as possible.
"The objective now is to provide a ready solution for the Norwegian Coast Guard, and then we will continue looking at other vessels and ships. With a focused effort, we can have a solution on NorCG Svalbard already by Christmas 2016," says Madsen.
This means the project would have moved from idea to operative solution on board a vessel in less than two years.