Collision Partially Sinks Suction Dredger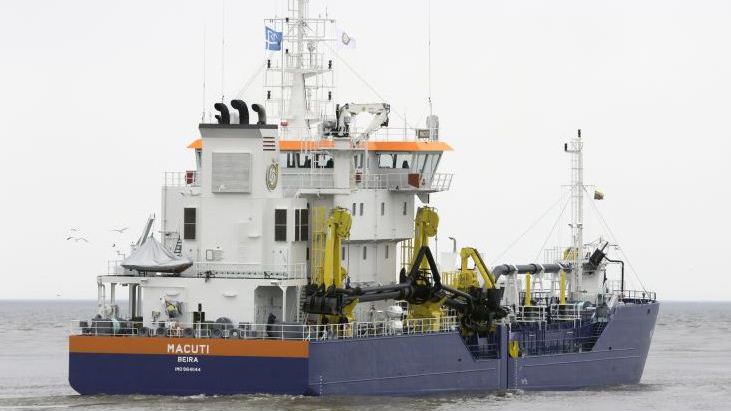 In the Port of Beira, Mozambique on Monday, an unnamed container ship collided with the trailing suction hopper dredger Macuti, damaging her hull. Water ingress caused the Macuti to partially sink by the stern.
Her owner, the Mozambican Dredging Company, worked with local and national government authorities to prevent further loss and to refloat the vessel. She has been raised and removed, and the channel has reopened to navigation, said the provincial communications director, Helcio Canda.
Maritime administrator Antonio Vilanculos told local media that preliminary investigations indicated that bad weather and low visibility were contributing factors in the incident.
The 2013-built Macuti is the nation's largest dredger. Her operations will be taken over by the vessels Aruangua and Alcantara Santos; Beira's riverine approaches require continuous dredging in order to maintain adequate depth for shipping.
Beira is a transhipment port, processing cargo from Zimbabwe, Malawi and Zambia, but it also handles coal from Mozambique's northern Tete province. While it has large-scale coal reserves, port bottlenecks have constrained investment.
Mozambique is also home to large offshore gas reserves, and on Thursday, Bloomberg reported that Exxon may have an interest in purchasing blocks off its coast from Anadarko Petroleum and Eni.