Coast Guard Commandant Views "The Finest Hours"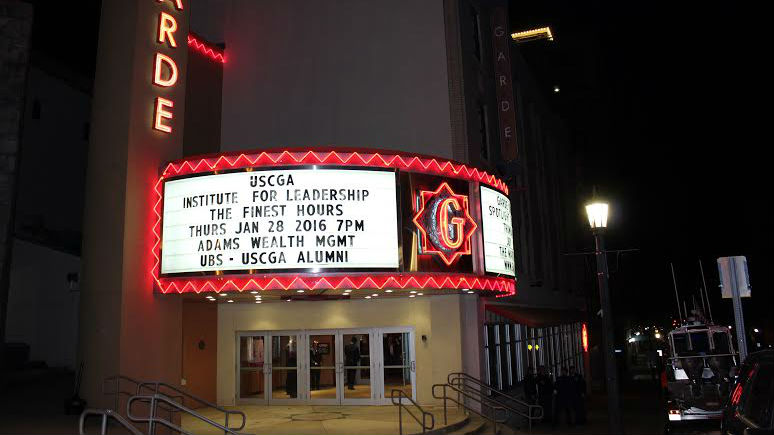 The National Coast Guard Museum Association, Inc. joined Admiral Thad Allen, the Coast Guard's 23rd Commandant, U.S. Senators Richard Blumenthal and Chris Murphy and other distinguished guests Thursday evening for an advanced screening of the Walt Disney Pictures' production of "The Finest Hours" at the Garde Arts Center.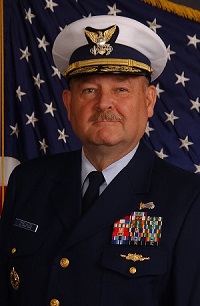 Hundreds of business and civic leaders and supporters of the nation's first National Coast Guard Museum were invited to the screening hosted by the Coast Guard Academy and Institute for Leadership (IFL). The entire Corps of Cadets was in attendance for the screening of the heroic Coast Guard rescue film, which was shown as part of a special leadership training event.
"We are so pleased that the Coast Guard Academy and Institute for Leadership (IFL) brought this event to New London," said Richard J. Grahn, president of the National Coast Guard Museum Association. "It was exciting to see their training in action."
Academy cadets and officer candidates were joined by the local community leaders to learn how singular acts of courage and leadership like those featured in "The Finest Hours," in times of crisis, are not easily made.
"The challenges faced by Bernie Webber and the crew of the CG36500 in 1952, as highlighted in the film, are similar to those that will test the young men and women in tonight's audience as they serve our nation and their community," Grahn said.
Grahn said stories of dramatic rescues like the one depicted in the movie will be an important feature of the museum being constructed on the New London waterfront. The museum will also be dedicated to the principles of leadership that provide the bedrock of the United States Coast Guard.
"The museum, which is now in the pre-construction design phase, will be a celebration of the Coast Guard's 225 years of service to the country, a salute to the courage and skill of its dedicated men and women, and a glimpse into its exciting and vital future," Grahn said.
The screening occurred at an exciting time for the Coast Guard Museum Association. On January 21, the association was joined by President George H. W. Bush and other noted supporters when it announced commitments of over $4 million in pledges from private and corporate sponsors at the Houston Museum of Natural Science.
The National Coast Guard Museum Association, Inc. is continuing its work to raise funds from private and corporate donations for construction of the $100 million National Coast Guard Museum on the historic waterfront in downtown New London, Connecticut.