CMA CGM to Fuel World's Biggest Boxships with LNG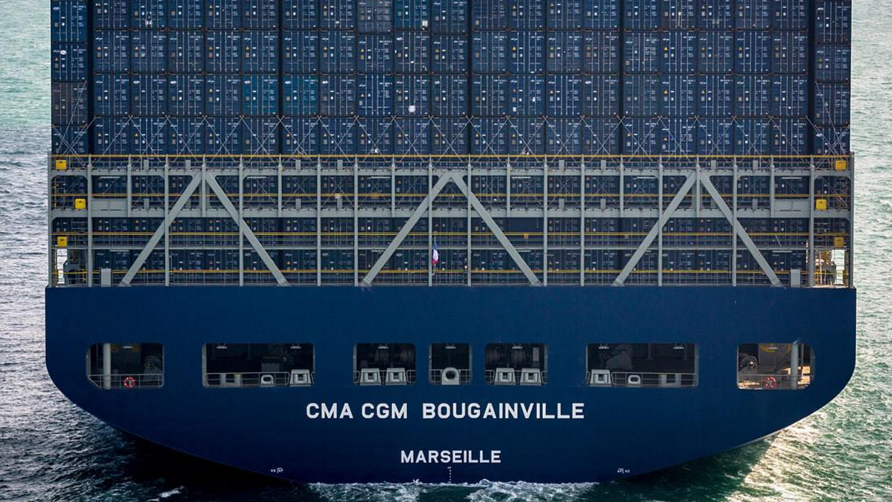 Number three ocean carrier CMA CGM announced Tuesday that it will become the first container line to run an ultra-large container ship on LNG. It will equip nine 22,000 TEU newbuilds – the largest boxships in the world – with all the equipment necessary to run on natural gas. These giant ships will also be among the very first merchant vessels to run transoceanic routes on LNG (other than LNG carriers, which typically burn a portion their own boil-off gas).
CMA CGM has already cut its CO2 emissions per TEU in half relative to levels in 2005, in part through the introduction of efficient ultra-large vessels, and it intends to cut its carbon footprint by another 30 percent by 2025.
"We have made the bold decision to equip our future 22,000 TEUs vessels with a technology firmly focused on the protection of the environment," said Rodolphe Saadé, CMA CGM Group CEO. "By choosing LNG, CMA CGM confirms its ambition to be a leading force in the industry in environmental protection by being a pioneer in innovative and eco-responsible technologies."
The use of LNG will reduce these newbuilds' carbon emissions by 25 percent. While there are unresolved questions about the impact of methane slip (unburned natural gas) on the total global warming effects of LNG as a marine fuel, the switch will bring these nine newbuilds into compliance with the 2020 global fuel sulfur content regulations, and will dramatically reduce their emissions of NOx and particulate matter.
The ships are designed with 18,000 cubic meters of LNG fuel storage located directly under the wheelhouse, where the bulky tanks won't interfere with cargo capacity. They will be built at three yards run by CSSC: Hudong-Zhonghua Shipbuilding (Group), Shanghai Waigaoqiao Shipbuilding, and China Shipbuilding Trading Co. (CSTC).
In addition to the direct effects of LNG fueling on CMA CGM's operations, the firm expects that its investments in LNG bunkering infrastructure – like the introduction of large bunkering barges in the ports its giant vessels call – will accelerate the adoption of LNG as a marine fuel by other firms.