CMA CGM Launches Public Tender Offer for CEVA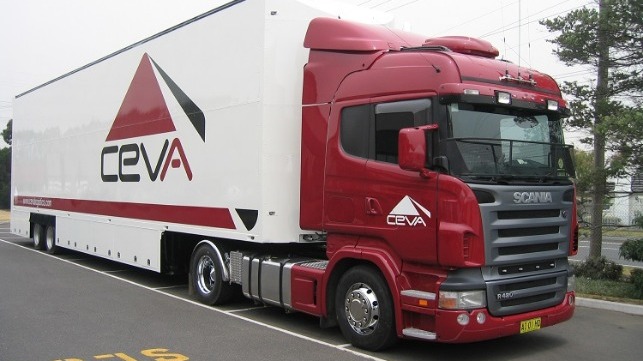 CMA CGM has launched its public tender offer for CEVA shares with the aim of making the combined group a global leader in transport and logistics. Once the takeover is completed, CMA CGM will become a 100,000-employee strong Group, generating over $30 billion in revenue.
The move is a friendly one, and CMA CGM Group already controls 33 percent of the capital of CEVA Logistics.
The offer is part of the new strategic plan for CEVA, which has been developed jointly with CMA CGM. CMA CGM and CEVA have plans to implement major cooperation programs that will increase turnover to $9 billion by 2021 compared to $7 billion today (before CEVA's IPO). The group also aims to have an adjusted EBITDA between $470 and $490 million, compared to $260 million in 2018.
The plan includes:
• commercial synergies by proposing the CEVA offer to CMA CGM customers, and vice-versa,
• integration of CMA CGM's logistics activity (1,200 people, $650 million in turnover) into CEVA
• increase CEVA's footprint in ocean freight forwarding and allow economies of scale, cost reduction with pooled operations, as well as synergies, such as purchasing and shared services.
Rodolphe Saadé, Chairman and CEO of CMA CGM, says that by developing a logistics offering to complement the company's maritime activity, it will offer an end-to-end service. Since he took the leadership of the Group in 2017, Saadé has made logistics a major focus of his development strategy.
In November last year, CEVA announced a strategic plan which included the launch of a strategic partnership with CMA CGM and the acquisition of CMA CGM's freight management activities (CMA CGM Log) for $105 million. CMA CGM Log has 1,200 employees in 32 countries via directly-owned entities and has cooperation agreements in 26 additional countries. CMA CGM Log has a significant presence in high growth markets including India, China, Australia and the U.S.
The integration of CMA CGM Log is expected to give CEVA 170,000 additional controlled TEUs, addressing CEVA's target to reach close to one million TEUs and enable expansion of its product offering in the field of Sea FCL (Full Container Load) and LCL (Less than Container Load), Customs Clearance, carrier haulage and Air freight Forwarding.
Closing of the CMA CGM Log acquisition is expected in the second quarter of 2019 following completion of the public tender offer by CMA CGM for CEVA.