Chinese Subsidies Spark Shipbreaking Debate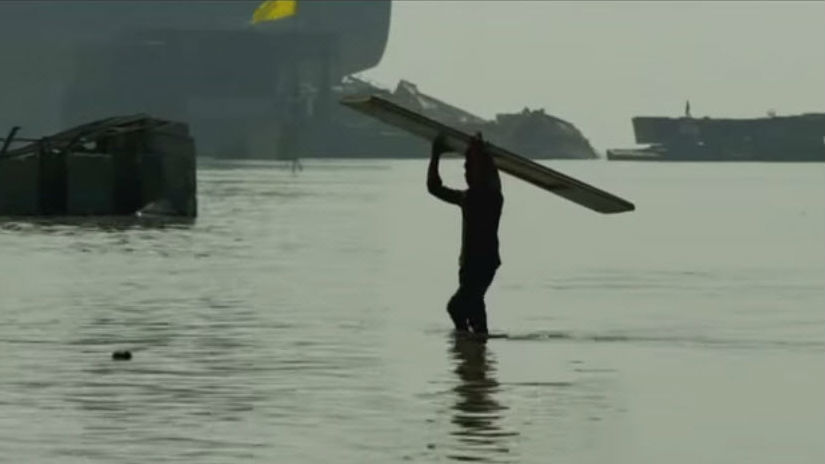 The NGO Shipbreaking Platform has just published its fifth South Asia Quarterly Update re-igniting the on-going debate about the practice of breaking ships on beaches in Southern Asia.
The update says that many shipowners continue selling their end-of-life vessels to substandard yards without considering the potential impacts for the workers or the environment, but reports favorably about Chinese shipowners.
"Comparatively, Chinese owners continued to sell more ships to Chinese yards than to South Asian yards this quarter. China is thus becoming the only leading shipping nation which so far ensures the clean and safe dismantling of a substantial part of its end-of-life fleet in modern ship recycling facilities."
According to Dr Nikos Mikelis, Non-executive Director of cash buyer GMS, Chinese shipowners have been able to collect a very substantial subsidy from their government for the last year and at least until the end of 2015.
"This subsidy is paid to a Chinese shipowner who recycles a Chinese flagged ship in a Chinese recycling yard. The level of the subsidy is the astounding figure of around $400 to $440 per LDT which incidentally is more than the best paying yard pays in India, Bangladesh or Pakistan."
On top of this subsidy, the shipowner is also paid a sum of around $200 per LDT from the yard. "So you can see that Chinese owners would be mad to take Chinese flag ships for recycling anywhere other than China," says Mikelis.
"Until China's needs for importing ferrous scrap pick up again, the recycling of international tonnage in China has not been a realistic proposition for the last year and a half. The low international price of iron ore and the depressed shipping costs are obviously forcing steel making in China to concentrate away from Electric Arc Furnace production, which is based on ferrous scrap," he says.
Call for change to NGO approach
"Whereas a handful of European shipping companies may be pressurized and somehow obliged by the NGO activists to send their ships to China, this is not sustainable for the bulk of the international shipping industry, as the moment more ships make their way to China, the already depressed scrap steel prices there would totally collapse," says Mikelis.
"But then again I would guess that the NGO would see nothing wrong if good shipowners with CSR policies had to pay the recycler for disposing of their ship."
Mikelis continues: "I have been shouting from the rooftops (so far in vain) that the NGO Platform would serve the workers and the protection of the environment in South Asia so much better if they simply concentrated their efforts against bad practices, instead of lobbying for closing down the whole ship recycling industry in South Asia.
"Instead of encouraging the good yards to become better and the bad yards to become good, they want all activities to cease. I cannot understand their motives, when it is so clear that what they are asking for is unworkable and extremely counterproductive."
Recent Deaths
The NGO update offers a briefing on recent cases of workers killed or injured in shipbreaking yards.
"Muhammed Selim, married and a father of three, died in November last year from injuries he sustained in July 2013 while working in a Chittagong yard. Prasant Dakua, 27 years old, was killed while working on a beached vessel in Alang, India, which had formerly been owned by a German company. Nezamuddin, 35, was permanently disabled eight years ago when a wire that was used to pull parts of a broken ship onto a beach in Bangladesh, broke and slashed his back. Arif, 27, suffocated to death in April of last year as he was cleaning the tank of a beached vessel."
Beaching Statistics
So far, 262 large commercial vessels have been sold for breaking this year, says the Platform, including 151 end-of-life ships that were beached in South Asia, most of which ended up in Alang or Mumbai in India (69 ships) and Chittagong in Bangladesh (66 ships). Only 16 end-of-life vessels have been sold to Pakistan so far. All together, the three South Asian countries accounted for 58 percent of the number of ships dismantled in the first quarter of 2015, says the Platform.