China Will Join RIMPAC Exercises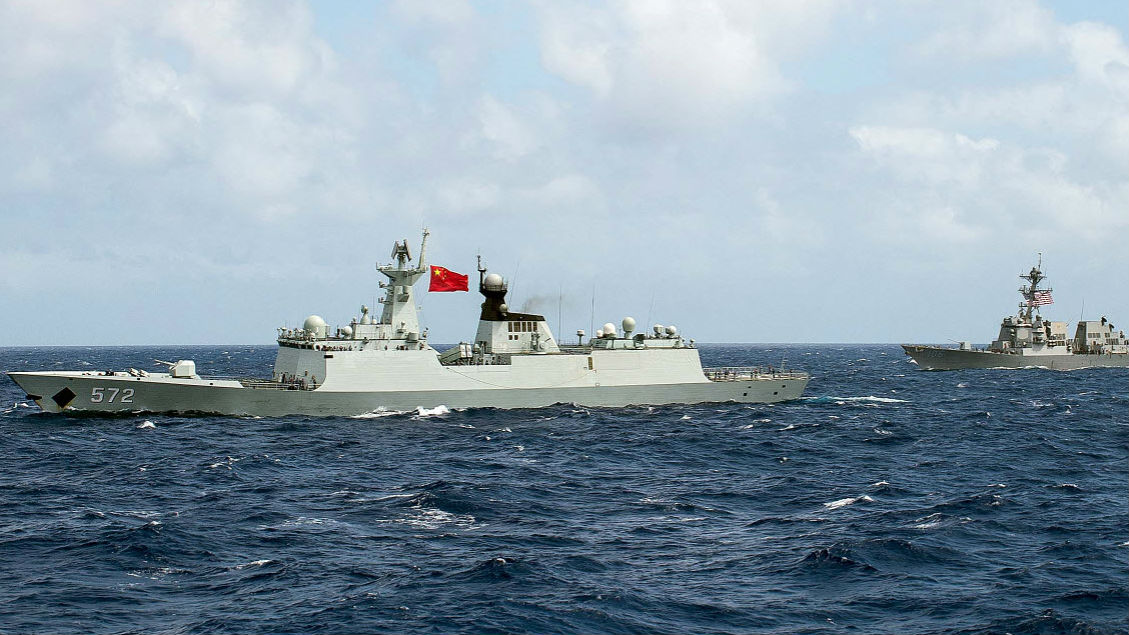 China will participate in next year's Pacific Rim naval exercises (RIMPAC). State news agency Xinhua reports that President Xi Jinping made the announcement on Saturday following his meeting with U.S. President Donald Trump on the sidelines of the G20 summit in Hamburg.
The 26 nations that participated in RIMPAC 2016 were invited to return for 2018, including China, despite on-going tensions in the South China Sea.
This will be the third time that China has participated in the exercises. Five PLA Navy ships participated in the 2016 exercises: a destroyer, a frigate, a submarine rescue ship, a supply ship and a hospital ship.
Russia has not been invited back since RIMPAC 2012, although an intelligence ship and a destroyer shadowed RIMPAC participants in 2014 and 2016.
Countries that participated in RIMPAC 2016 were Australia, Brunei, Canada, Chile, Colombia, Denmark, France, Germany, India, Indonesia, Italy, Japan, Malaysia, Mexico, the Netherlands, New Zealand, Norway, China, Peru, South Korea, the Philippines, Singapore, Thailand, Tonga, the U.K. and the U.S.
The world's largest international maritime exercise, RIMPAC started in 1971. The U.S. Navy-hosted event provides a unique training opportunity that fosters cooperative relationships that the Navy says are critical to ensuring the safety of sea lanes and security on the world's oceans.
Over 40 ships and submarines, 200 aircraft and 25,000 personnel participated in RIMPAC 2016, more countries and personnel than in any previous years.