China to Build Autonomous Ship Test-Bed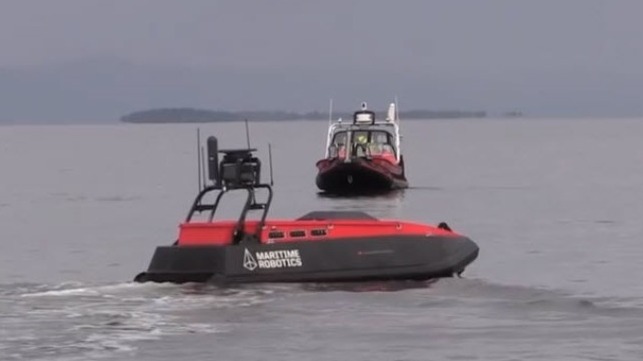 China has started the construction of a test-bed for autonomous ships in Zhuhai, Guangdong.
The test-bed, around 770 square kilometers (300 square miles), is expected to be the country's main base for research into autonomous ship technology, including obstacle avoidance technology, over the coming three to five years. The project is being undertaken by the Zhuhai government, China Classification Society (CCS), Wuhan University of Technology and Zhuhai Yunzhou Intelligence Technology.
To date, such test-beds have been located in Europe. Late last year, an autonomous shipping test-bed was opened in Horten, Norway. The area is specially designated for autonomous trials by the Norwegian Maritime Administration and the Norwegian Coastal Administration. Kongsberg, DNV GL, the Norwegian Defence Research Establishment (FFI) and the University College of South East Norway worked to establish the new test-bed which is situated adjacent to Kongsberg Maritime's Horten facility.
The test-bed is the third of its kind in the country and the fourth such approved area in the world. Its introduction followed the opening of the world's first autonomous shipping test-bed in September 2016, which was located on the Trondheimsfjord in Norway. Another area was designated in October last year at Storfjorden by the Coastal Administration, the Maritime Directorate and a consortium led by GCE Blue Maritime on Møre.
The test-beds in Trondheim and Horten are being used in the development of technology such as the YARA Birkeland all electric, autonomous container ship and the Hrönn, autonomous offshore support vessel as well as marine robotics technology.
In August last year, Kongsberg and FFI demonstrated high-speed autonomous obstacle avoidance using the ODIN Unmanned Surface Vehicle (USV) fitted with Kongsberg's K-Mate autonomy controller solution at Horten, and in November.