China Places Mobile Artillery on Reclaimed Island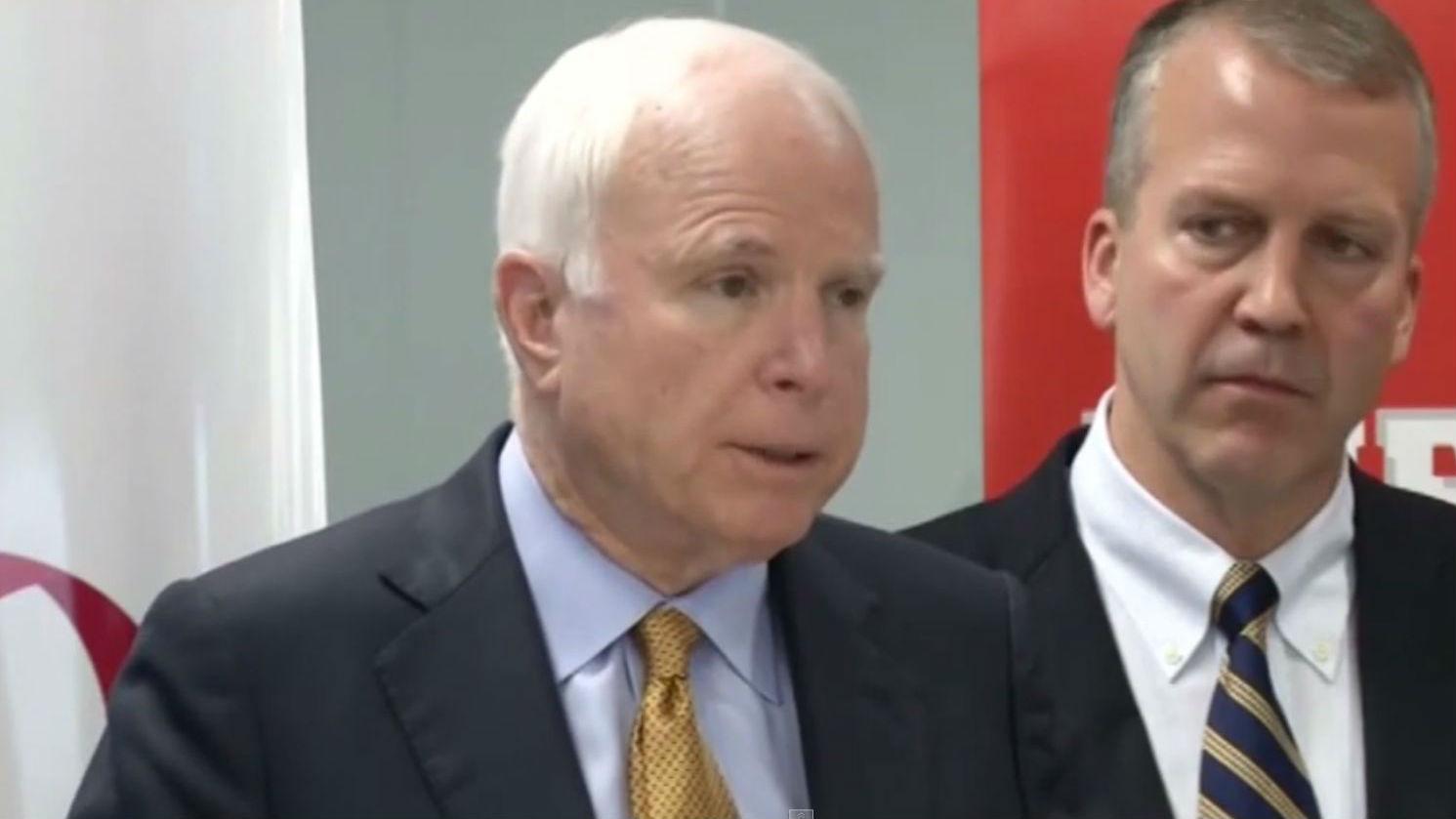 The United States said on Friday that China had placed mobile artillery weapons systems on a reclaimed island in the disputed South China Sea, a development that Republican Sen. John McCain called "disturbing and escalatory."
Brent Colburn, a Pentagon spokesman travelling with Defense Secretary Ash Carter, said the United States was aware of the weapons.
McCain, chairman of the Senate's Armed Services Committee, said the move would escalate tensions but not lead to conflict.
"It is a disturbing development and escalatory development, one which heightens our need to make the Chinese understand that their actions are in violation of international law and their actions are going to be condemned by everyone in the world," he said at a news conference in Ho Chi Minh City.
"We are not going to have a conflict with China but we can take certain measures which will be a disincentive to China to continue these kinds of activities," he said.
In Beijing, China's foreign ministry spokeswoman Hua Chunying said she had no information on the weapons.
U.S. officials say Chinese dredging work has added some 2,000 acres to five outposts in the resource-rich Spratly islands in the South China Sea, including 1,500 acres this year.
It has released surveillance plane footage showing dredgers and other ships busily turning remote outcrops into islands with runways and harbours.
Carter called on Wednesday for an immediate halt to land reclamation in the South China Sea and was expected to touch on the issue of maritime security and freedom of navigation again on Saturday in a speech at the Shangri-La Dialogue security conference in Singapore.
China says the islands are in sovereign Chinese territory.
Pentagon officials said efforts by China and other claimant countries to turn reefs into islands in the Spratlys undermines international law and raises questions about their future plans and intentions.
"It creates an air of uncertainty in a system that has been based on certainty and agreed-upon norms," said Colburn, the Pentagon spokesman. "So anything that steps outside of the bounds of international law we see as a concern because we don't know what the ... motivations are behind that. We think it should concern everyone in the region."
Asian military attaches and analysts said the placement of mobile artillery pieces appeared to be a symbol of intent, rather than any major development that could tilt any balance of power.
"It is interesting and a point to watch. But it should be remembered they've already got potentially a lot more firepower on the naval ships that they routinely move through the South China Sea," one military attache said.
China claims most of the South China Sea. The Philippines, Vietnam, Malaysia, Brunei and Taiwan also claim parts of the vital trade route. All claimants except Brunei have military fortifications in the Spratlys.