China Grows Belt and Road Business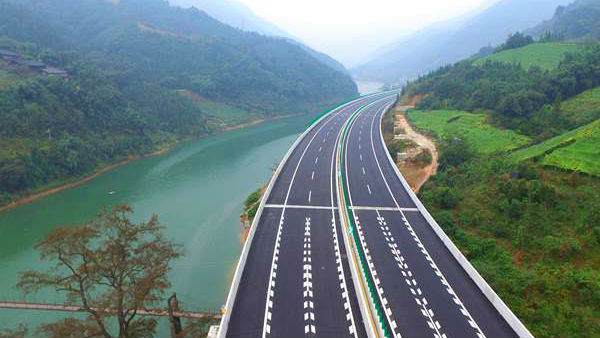 Trade between China and countries along the Belt and Road reached a value of $786 billion in the first three quarters of this year, up 15 percent on the same period last year.
The Belt and Road is a trade and infrastructure network connecting Asia with Europe and Africa, and beyond, along ancient Silk Road trade routes. The modern version comprises an overland Silk Road Economic Belt and a 21st Century Maritime Silk Road.
Chinese businesses have helped build 75 economic and trade cooperation zones in 24 countries along the Belt and Road, generating over 209,000 jobs. Investments made by Belt and Road countries in China stood at $4.24 billion, up 34.4 percent year on year.
China's Ministry of Commerce said that from January to September, Chinese businesses directly invested $9.6 billion in countries along the Belt and Road, up 29.7 percent year on year.
Last month, for example, the Bangladeshi government signed a framework agreement with China for the construction of a 220-kilometer (140-mile) pipeline to carry oil from tankers in the Bay of Bengal to storage plants on the mainland. In December last year, Bangladesh reached an agreement with the State-owned China Petroleum Pipeline Bureau for engineering, procurement, construction and commissioning of a single point mooring for the double pipeline. The project is one of the 27 projects for which memorandum of understandings were signed between the two governments last year.
The new infrastructure is expected to help the country save about $12.5 million a year in reduced vessel fare and operational loss. According to project details, a diesel and crude oil storage tank will be set up at Moheshkhali Island on the Bay of Bengal. The project is expected to cost about $694 million and will have an annual unloading capacity of 9 million tons.
Chinese investments overseas have been growing at a double-digit rate over the past 10 years. By 2016, some 30,000 Chinese companies had expanded overseas, with a total investment of $1.2 trillion, including outward foreign direct investment at $183.2 billion. In five years, that figure is expected to rise to $750 billion.