China Fines Seven Companies for Price Fixing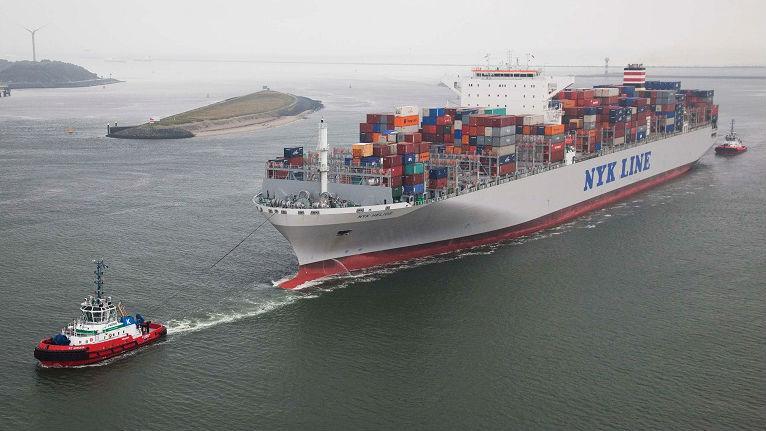 China has fined seven shipping companies, including Japan's Kawasaki Kisen Kaisha (K Line), a total of 407 million yuan ($62.85 million) for price-fixing, the country's state economic planner said in a statement on Monday.
The National Development and Reform Commission (NDRC) said the companies colluded to raise rates on shipments of cars, trucks, and construction machinery across five shipping routes, including between China and Europe, for at least four years, violating the country's anti-monopoly laws.
K Line has issued an apology for the violation, stating: "K Line expresses its sincere regret for such matter and regards the situation with the utmost gravity. K Line has taken steps to further strengthen its compliance and training programs to ensure compliance with all applicable laws and regulations, including but not limited to establishing an extensive antimonopoly training program.
"K Line has collaborated with enterprises in China for many years, and plans to continue its business activities with enterprises in China going forward while complying with the relative laws and regulations."
The other six companies fined were Japan's Mitsui OSK Lines and Eastern Car Liner Ltd., South Korea's Eukor Car Carriers, Norway's Wallenius Wilhelmsen Logistics AS, Chile's Compania Sud Americana de Vapores, and a separate shipping subsidiary within CSAV, the NDRC said.
The NDRC investigated Japan's Nippon Yusen KK and found it violated China's anti-monopoly law, according to a statement on Nippon Yusen's website. Nippon said it fully cooperated with the probe and was granted immunity from any fine.
The NDRC imposed fines of four to nine percent of the companies' 2014 revenues of their related China business.
NYK Line has also apologized in a statement: "NYK appreciates NDRC's appropriate investigation procedure from beginning to end and fully accepts NDRC's final decision. NYK has remained committed to complying with the spirit of laws and regulations of China and all other jurisdictions. Nevertheless, the company wishes to express its sincere regret to shareholders, customers, and all relevant personnel for the concern caused by this matter. NYK will continue to make its best efforts to prevent a recurrence and to recover the public's trust through business continuity in China."
Eukor received the biggest fine of 284 million yuan, the NDRC said. CSAV and its roll-on, roll-off shipping unit were fined the smallest amounts at 3.07 million yuan and 1.19 million yuan respectively.
Eukor said in a statement on its website that it accepted the NDRC's decision and would implement a competition law program. A media representative for Kawasaki Kisen Kaisha said the firm was taking the issue seriously and would strengthen its compliance activities.
Mitsui OSK Lines issued a statement saying: "MOL take the NDRC's decision seriously and regret that MOL's being investigated by the NDRC and imposed fine could worry MOL's shareholders, customers and relevant parties. MOL recognizes that compliance with laws and regulations including antitrust laws has the utmost priority in our business, MOL have taken measures to ensure compliance with antitrust laws by further developing preventive measures and announcing and educating the relevant rules their officers and employees about the relevant rules firmly."
Eastern Car Liner said in a post on its Twitter-like Weibo microblog that it would improve compliance policies.
In October, a number of Asian container shipping lines voluntarily lowered shipping surcharges following an NDRC probe into excessive charges.