China Confirms its Warships Will Join RIMPAC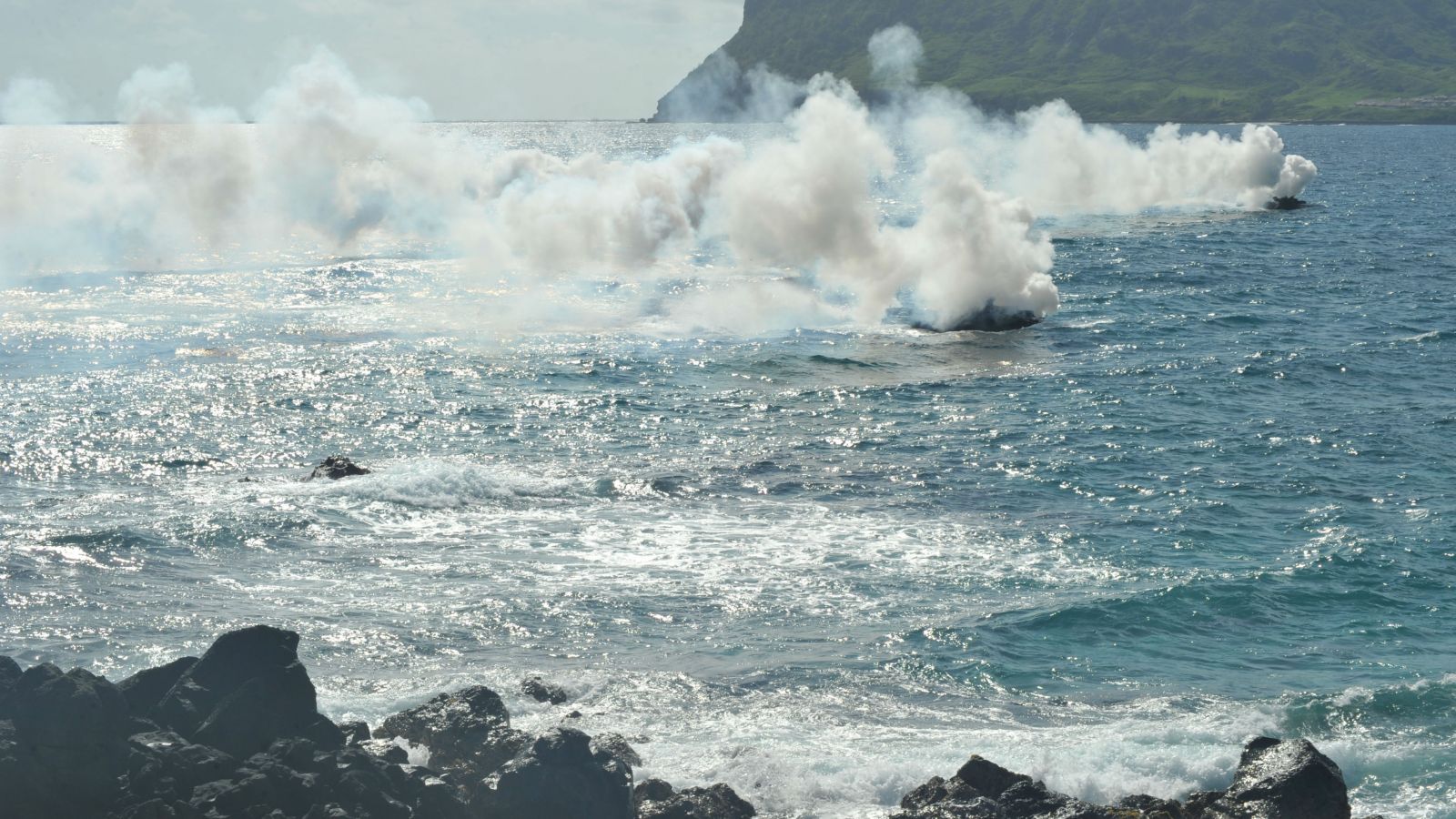 China's navy will send five ships to join a major U.S.-hosted naval drill this summer, even as tension mounts between the world's two largest economies over the South China Sea.
The Rim of the Pacific exercise, or RIMPAC, billed as the world's largest international maritime exercise, is held every two years in Hawaii in June and July. Twenty-seven nations, 45 ships, five submarines, more than 200 aircraft and 25,000 personnel will participate.
Critics of the Obama administration, including U.S. Senator John McCain, have said the United States should bar China from the drills to show U.S. disapproval of its military actions.
The United States and its allies have expressed growing concern over the Asian giant's military buildup, as well as its increasingly assertive posture in the South China Sea.
China's Defence Ministry, in a short statement late on Thursday, said its flotilla, including two warships and a hospital ship, would participate in live fire, anti-piracy, search and rescue and other drills.
Despite China's anger at U.S. military patrols close to islands China controls in the South China Sea, and U.S. criticism of China's military build-up, both countries have been trying to improve defense ties and ensure regular communications.
Past participants in RIMPAC have included nations, such as Russia, that are not treaty allies of the United States.
China took part in the RIMPAC exercises in 2014 with more than 20 countries, but defense officials have said its participation was limited to areas such as humanitarian relief and search and rescue operations.
RIMPAC 2016 is the 25th exercise in the series that began in 1971.
The theme of RIMPAC 2016 is "Capable, Adaptive, Partners." The participating nations and forces will exercise a wide range of capabilities and demonstrate the inherent flexibility of maritime forces. These capabilities range from disaster relief and maritime security operations to sea control and complex warfighting. The training program includes amphibious operations; gunnery, missile, anti-submarine and air defense exercises; counter-piracy operations; mine clearance operations; and explosive ordnance disposal and diving and salvage operations.
This year's exercise includes forces from Australia, Brazil, Brunei, Canada, Chile, Colombia, Denmark, France, Germany, India, Indonesia, Italy, Japan, Malaysia, Mexico, the Netherlands, New Zealand, Norway, China, Peru, the Republic of Korea, the Philippines, Singapore, Thailand, Tonga, the United Kingdom and the United States.
This is the first time that Brazil, Denmark, Germany and Italy are participating in RIMPAC.