China Approves Twenty-Four Offshore Wind Projects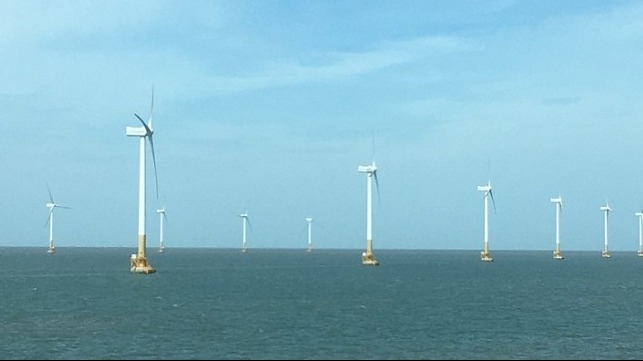 The Chinese government has approved 24 offshore wind projects off the Jiangsu Province.
Local media reports that the projects will have a total capacity of 6.7GW and will involve an investment of around $18 billion. The wind farms are expected to be operational by the end of 2020. They will be developed by a number of utilities including China Energy Group, China General Nuclear Power Corp., China Huaneng Group and State Power Investment Corp.
The province already has 56 wind farms in operation with a total capacity of 8.6GW.
China was responsible for almost half of the world's $25 billion investment in offshore wind last year, according to Bloomberg, spending $11.4 billion on 13 new offshore wind farms.
China is also boosting its pumped storage power plant capacity to facilitate the integration of renewable energy into its electricity grid. The State Grid Corp. of China, which runs the majority of the nation's electricity distribution networks, is building five new plants which are expected to be operational by 2026, reports China Daily. The plants, costing approximately $5.6 billion, will have a total capacity of 6GW.
They are designed to transfer water from a reservoir at a lower elevation to a higher reservoir during the night when demand is low, using off-peak power production from sources such as wind power. The water is then released from the higher reservoir to generate enough power to meet demand at peak hours.
The boost to renewable energy in China is part of government moves to reduce reliance on coal power, to combat air pollution.