China Announces Vessel Boarding Campaign Amidst Tensions With Taiwan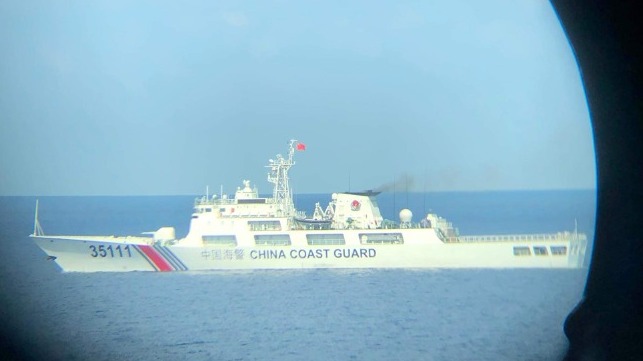 The Chinese government has announced plans to inspect and board civilian vessels in the Taiwan Strait, an unprecedented step taken amidst a series of diplomatic meetings between Taiwanese and American officials.
The Maritime Safety Administration of Fujian Province announced Wednesday that it will be carrying out inspections on the Pingtan-Taiwan direct container route, a passenger-vessel route, and shipping routes in the Taiwan Strait. The operation will last three days, and will be carried out by elements of the China Coast Guard, not the PLA Navy.
Taiwan's Maritime and Port Bureau said Wednesday that it would not comply, and it urged shipping firms that encounter requests for an inspection to resist as well.
"Relevant shipping companies have been notified that if they meet the request of the other party's coast guard for boarding and inspection, they should refuse it, and immediately notify the coast patrol agency to assist in guarding and responding," the bureau said. "It will create obstacles to the normal exchanges between the two sides of the strait, and we will be forced to take corresponding measures."
House Foreign Affairs Committee Chairman Mike McCaul told Fox News that any attempt to block the Taiwan Straits would be an "act of aggression." Taiwan has confirmed that there is one Chinese aircraft carrier operating off the island, the ski-jump carrier Shandong; the nearest U.S. Navy carrier, USS Nimitz, is said to be about 400 nm to the north.
The uptick in Chinese activity around Taiwan coincides with a meeting between Taiwanese President Tsai Ing-wen and the leadership of the U.S. House of Representatives at an informal venue in California. Taiwan is a democratically-governed locality with de facto independence from the People's Republic of China, and Beijing puts the highest priority on reunifying the island with the mainland - by force if necessary. The Chinese Communist Party reacts vigorously to signs of formal independence or nationhood for Taiwan, and the Chinese Foreign Ministry responded to the politically symbolic meeting in the U.S. with anger. In a statement, the ministry promised "resolute and forceful measures to defend national sovereignty and territorial integrity."