Chevron Cancels $1.8B FPSO for Rosebank Field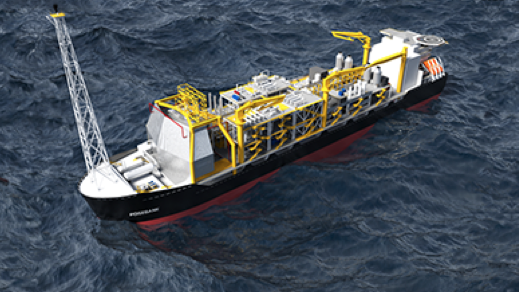 On Wednesday, Hyunday Heavy Industries (HHI) reported that Chevron has canceled an order for a $1.8 billion FPSO, which would have been permanently moored at an offshore field in the UK North Sea.
"As the process to build the offshore plant has not begun due to delays in Chevron's final investment decisions, the company won't suffer any losses from the order cancelation," an HHI spokesman told Yonhap.
The spokesman cited unfavorable oil prices.
The FPSO contract was for use at Chevron's Rosebank oil and gas field, about 95 nm northwest of the Shetland Islands. Delivery for the turret-moored installation was initially scheduled for November, but construction was never begun.
Chevron placed the order in 2013 and later made modifications to the vessel's topside equipment design in order to reduce costs.
The FPSO would have handled up to 100,000 barrels per day of oil and 80 million cubic feet per day of natural gas. The FPSO would have been among the deepest-moored vessels on the UK continental shelf, and it was designed to survive severe storms, including waves to 100 feet.
A subsea export pipeline would have been required to carry the gas production to shore. With the cost of drilling, field development, the pipeline and the FPSO, the total cost of Rosebank was expected to come to $10 billion.
HHI may have expected the FPSO's cancelation. Fred Olsen Energy, a leading drilling contractor, announced in October 2015 that it had canceled a contract for a new semisubmersible rig, which it had ordered in 2012 for use on the Rosebank project. HHI would have built that offshore facility as well.
Olsen said at that time that it had ended the Rosebank drilling contract with Chevron on "amicable terms." Drilling had been expected to start in the third quarter of 2015.
Chevron is the operating partner for Rosebank, in cooperation with Suncor (30 percent), OMV (20 percent) and DONG's oil and gas division (10 percent).
Suncor bought its stake from OMV in August for $50 million, plus up to an additional $165 million if the partners make a positive final investment decision.