Carnival's Top Execs Testify on Probation Compliance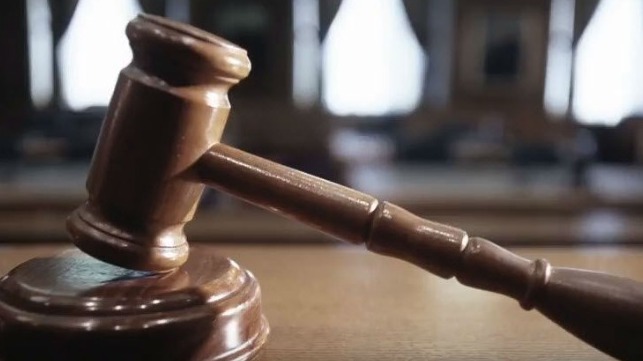 Carnival Corporation chairman Micky Arison and Carnival CEO Arnold Donald were in federal court Wednesday to give an update on the cruise giant's compliance with a five-year federal probation agreement, part of a deal it struck to settle one of America's largest vessel pollution cases.
In 2016, Carnival subsidiary Princess Cruises pleaded guilty to seven felony MARPOL charges and was sentenced to pay a $40 million penalty – the largest ever for crimes involving deliberate vessel pollution. The charges stemmed from multiple illegal discharges of oily waste and falsification of official logs in order to conceal the discharges. The sentence was imposed by U.S. District Judge Patricia A. Seitz in Miami, who is the supervising judge for Carnival's probation term.
Carnival's court-appointed monitor identified ongoing deficencies in the line's pollution control program, and earlier this year, prosecutors alleged that Carnival staff were in the practice of "prepping" the ships prior to inspectors' arrival in order to "prevent audit findings." Among other evidence, prosecutors presented internal emails from two Carnival brands regarding this practice. After Judge Seitz threatened to ban all of Carnival's ships from American ports, the cruise operator reached a $20 million deal to settle new charges of violating its probation agreement, in addition to the $40 million fine it paid previously.
On Wednesday, Arison and Donald answered questions from Seitz about Carnival's progress. Seitz noted that Carnival was able to make rapid improvements in its safety program after the Costa Concordia disaster, and she questioned why Carnival's probation monitor has reported continued pollution concerns.
Arison responded that the Concordia disaster was "the worst day of my life," according to the Miami Herald. The two executives said that improving compliance across the breadth of a giant global firm is a challenging process, and they noted that Carnival has hired in experts to help it reach its goals. Seitz called for more concrete evidence of improvement by the time of the next progress hearing, which is scheduled for December.
Carnival has been steadily expanding its compliance team. In mid-September, the company announced that it has hired a new VP to head up its new company-wide Incident Analysis Group (IAG), which will conduct internal investigations into health, environment and safety incidents. The new VP, Sandra Rowlett, served for three decades as a senior investigator at the U.S. National Transportation Safety Board (NTSB). She reports to the company's newly appointed chief ethics and compliance officer, Peter Anderson.