CargoX's Blockchain Platform Commences Operation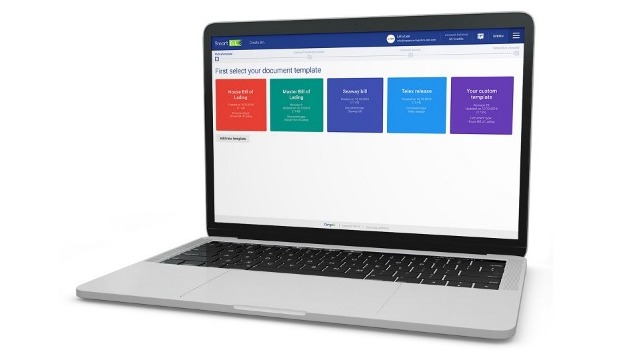 CargoX launched the CargoX platform on Wednesday saying it is the first open, neutral and accessible blockchain platform in the shipping industry.
The platform offers a decentralized and secure environment for sending digital documentation by means of a public blockchain network and can be used by shipping, freight forwarding, non-vessel operating common carriers, exporting and importing companies and forwarder alliances and networks globally.
The platform is based on the CargoX's Blockchain Document Transaction System (BDTS) which includes the ability to create, transfer and state undoubted ownership of information or documentation. This includes the master bill of lading, house bill of lading, telex and express releases, switch bill of lading, sea waybills and other types of documents and custom attachments. Flexible endorsement types are available, and a certificate of origin can be transferred or exported. Letter of credit and escrow service workflows are supported, where documents can be transferred to a bank with just a couple of clicks - and the bank can join the platform just as the other parties to ensure the payment of goods.
The system stores documents and data securely encrypted on a public globally accessible blockchain network, so companies don't have to implement any new infrastructure. The platform can be used by businesses of any size, even if they just need to send one Bill of Lading per day, or if their daily process includes hundreds of documents.
The platform is already being implemented by Swiss global logistics specialist Fracht AG, Sprint International Express, the full service and third party logistics provider, freight forwarder networks and platforms such as Globalink, Global Value Network, Ocean X and Freightalia, tech consultancy companies such as DBA Group from Italy and Actual Group from Slovenia, and regional logistics companies TPG Logistics, Milšped Group and Europacific.
"Blockchain platforms shouldn't be treated and used as self-contained systems even if they do serve a particular purpose and solve a particular problem. In order to get as much as possible from these technologies, we need to build modular systems that efficiently solve problems - and then use these solutions to construct larger systems. The only way to do that is interoperability and we need to be careful to make systems as open as possible from the start. CargoX took special care to design its platform with ultimate open architecture in mind," said Stefan Kukman, CEO and founder of CargoX.
CargoX confirms blockchain-based letters of credit and trade finance solutions will be added to the system soon.
Blockchain Development
The news follows on from other industry blockchain developments. Earlier this month, nine ocean carriers and terminal operators signed an MOU to form a consortium to develop the Global Shipping Business Network (GSBN), an open digital platform based on distributed ledger technology.
The participants include ocean carriers CMA CGM, COSCO Shipping Lines, Evergreen Marine, OOCL, and Yang Ming; terminal operators DP World, Hutchison Ports, PSA International and Shanghai International Port; and software company CargoSmart. The new platform will connect all stakeholders, including carriers, terminal operators, customs agencies, shippers and logistics service providers to digitize their supply chain.
CargoSmart initiated the formation of the blockchain consortium, and will employ big data analytics, artificial intelligence, Internet of Things and blockchain technologies to develop the system. The first planned application will allow shippers to digitize and organize their dangerous goods documents and automatically connect with relevant parties to streamline the approval process. The application is scheduled to be available in December 2018.
In August, A.P. Moller - Maersk and IBM introduced their global blockchain solution TradeLens, with 94 organizations already participating. The companies announced their joint venture in January this year after collaborating on the concept since 2016. Early adopters include more than 20 port and terminal operators across the globe, including PSA Singapore, International Container Terminal Services Inc, Patrick Terminals, Modern Terminals in Hong Kong, Port of Halifax, Port of Rotterdam, Port of Bilbao, PortConnect, PortBase and terminal operators Holt Logistics at the Port of Philadelphia. They join the global APM Terminals' network in piloting the solution at over 230 marine gateways worldwide.