Canada Shares Frigate Repair Contracts Across Three Yards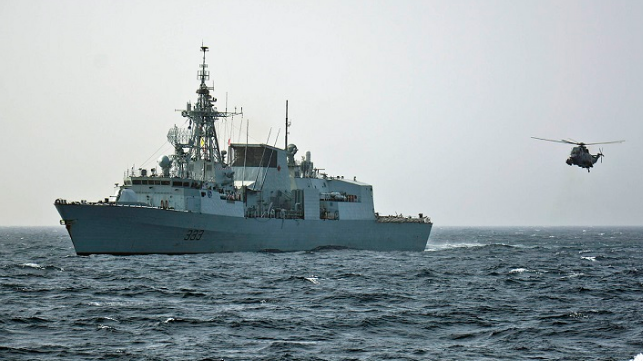 Canada's Public Services and Procurement has spread $7 billion in maintenance and repair contracts for Royal Canadian Navy frigates across three shipyards: Irving Shipbuilding, Seaspan Victoria Shipyards and Davie Shipbuilding.
The contracts cover maintenance for Canada's 12 Halifax-class frigates until the end of their operational life, an estimated 20 years. They will be replaced once the nation's new Surface Combatant ships are delivered.
The Royal Canadian Navy has 12 Halifax-class frigates, commissioned between 1992 and 1996. Seven are stationed in Halifax, Nova Scotia, and five are stationed in Esquimalt, British Columbia. The Navy requires that at least eight of 12 frigates are able to deploy at all times.
The award news has received mixed reactions, according to The Canadian Press. In Quebec, where Davie Shipbuilding has recently laid off hundreds of workers after completing a resupply vessel in 2017, the award was well received. "There is finally stability," said a company spokesman.
However, a union spokesman at Irving shipyard said workers could face layoffs as a result of the gap between the completion of the Arctic and Offshore Patrol Ships and the start of the Canadian Surface Combatant program. Maintenance work on the frigates is currently done at Irving.
Details of how the contracts will be shared between the yards are yet to be revealed, but the government's decision has been viewed as politically correct. Prime Minister Justin Trudeau said: "We will continue to work with all the places in Canada that can participate to create good jobs, good products and good ships for Canadians."