Call to Address Human Rights and Illegal Fishing Links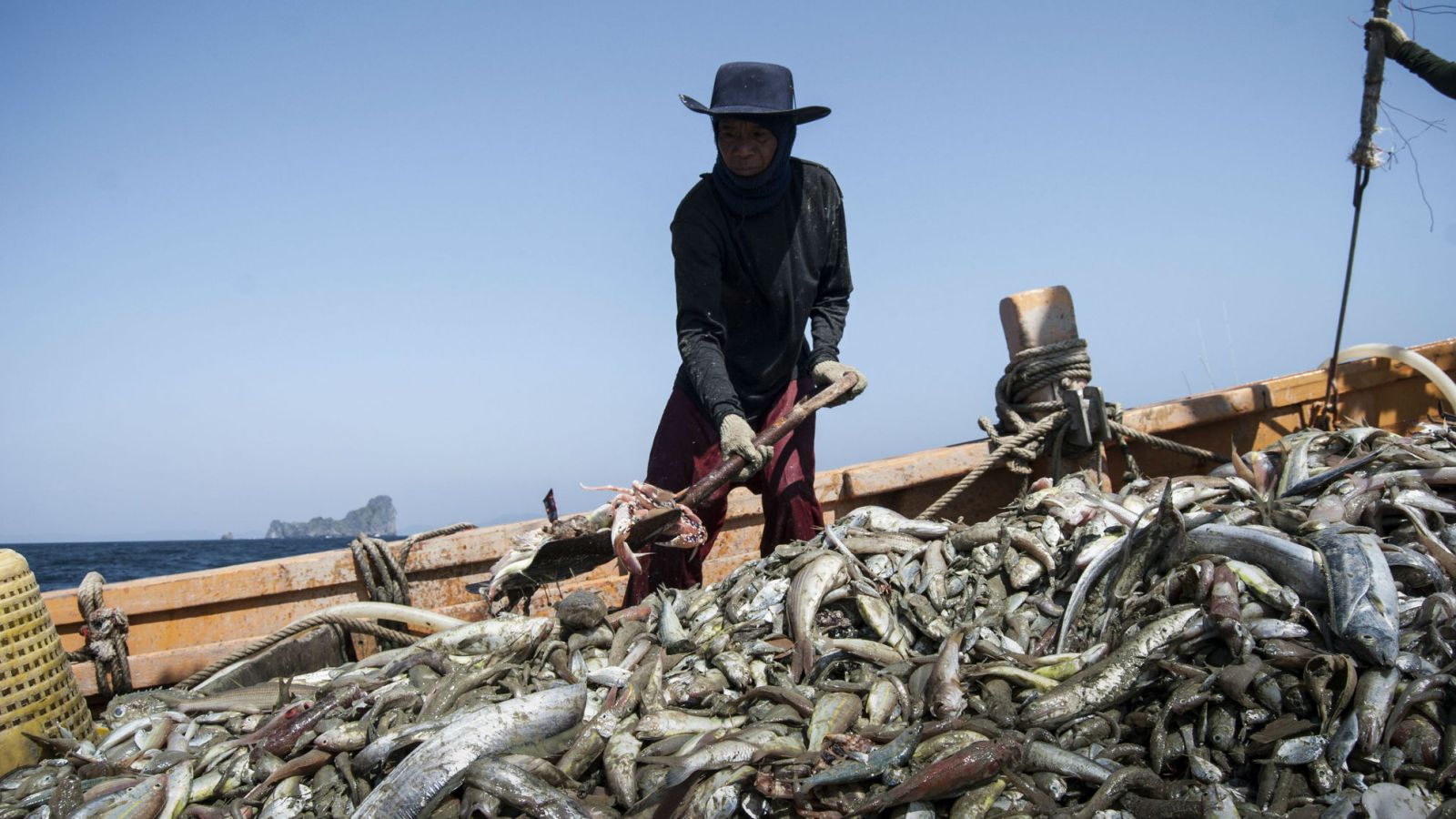 Alongside eight other internationally recognized NGOs, the U.K.-based charity Human Rights at Sea has made a submission to the U.N. Special Rapporteur on Human Rights and the Environment, John Knox, regarding the continued exploitation of fisheries workers at sea.
The submission is the combined work of the Environmental Justice Foundation, Fairfood International, Greenpeace, International Labor Rights Forum, International Transport Workers' Federation, International Union of Food, Allied Workers National Guestworker Alliance and Walk Free Foundation.
The groups, as longtime observers of the seafood industry, say that it is clear that the last few decades of rapid biodiversity loss at sea can be largely attributed to the fishing sector and have direct links to human rights violations, both of which feed back to each other in a vicious cycle of ocean destruction.
The widespread failure to exercise proper control over the operations of fishing vessels together with a demand for cheap seafood has led to a failure both to protect marine biodiversity and to protect human rights. Managers have failed to limit the number of vessels and gear deployed at sea, and technology improvements have allowed vessels to spend longer times at sea at greater distances from the shore, so fish stocks have declined.
As a result, vessel owners have tried to maintain profits by investing in new fishing gear and technologies to find and catch fish, while cutting costs in other areas including on crew payments and safety.
Insufficient monitoring, control and surveillance, both at sea and in port, and practices such as 'transshipping' catches to other vessels at sea, facilitate the flouting of fisheries regulations.
As a result, human rights are under threat, states the group in the submission. The rights at stake include the right to life; right to organize; right to freedom from torture and other cruel, inhuman or degrading treatment; right to freedom from slavery and forced labor; right to work in favorable conditions; right to health; right to a healthy environment and the right to have access to food, for both workers and communities affected by unsustainable fishing practices.
The connections between human rights and labor abuses in the fishing sector with the practices of overfishing and illegal, unreported, unregulated (IUU) fishing are abundantly clear, says the group. However, existing legal instruments keep these issues in isolation from each other.

The group hopes that the United Nations and related agencies will make a concerted effort to more closely examine the linkages between IUU fishing, forced labor and human rights abuses through their laws, policies and programs.
The full submission is available here.