Business is Good but Cost Cuts are Coming at CMA CGM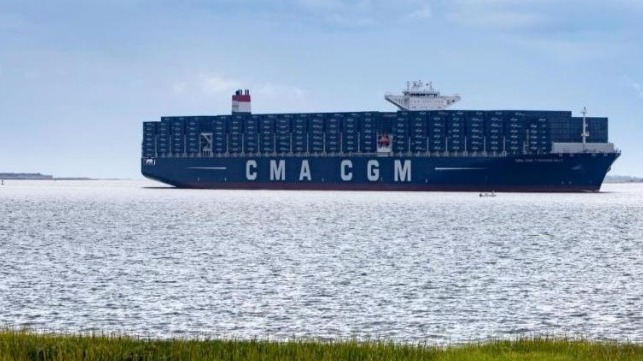 Number-four ocean carrier CMA CGM had a banner year last year, with record revenues and record TEU volumes, and it's forecasting a strong trade environment for 2019. This kind of outlook is often accompanied by announcements of new investments, but instead, CMA CGM is announcing an effort to cut costs.
"We will continue our development with the objective of improving profitability. That is why we are launching a new $1.2 billion cost reduction plan," said CMA CGM chairman and CEO Rodolphe Saade in a statement. The company is already doing well, but it posted a small net profit of $34 million for the year, down from nearly $700 million in 2017.
"In 2018, in a difficult environment, the Group posted a sharp rise in volumes and a record revenue of nearly $23.5 billion. Despite an increase in oil prices, our recurring EBIT margin remains considerably above the industry average," said Saade. Some competitors face bigger challenges: Japanese carrier Ocean Network Express (ONE) is predicting a loss of $600 million over its first year in operation.
Beyond cost reduction, CMA CGM has two strategic initiatives to improve the bottom line: digitalization and logistics. In the digital realm, it has launched a startup incubator for maritime technology, a smart container offering, and a blockchain-enabled electronic bill of lading. It is also listed on Freightos and Nyshex, two electronic forums that offer innovative ways to contract for ocean freight.
"We are pursuing our strategy of innovation and digital transformation in order to continue to offer excellent service to our customers and strengthen our performance," said Saade.
In logistics, CMA CGM is making a high-profile bid for control of CEVA. With a public tender for CEVA shares, it hopes to integrate the logistics group into its corporate structure. If successful, CMA CGM says that the takeover would create cross-selling opportunities between the two firms' operations, integrate CMA CGM's 1,200-strong logistics staff into CEVA, and achieve new economies of scale and cost reductions.