Britain Girds for a "Hard Brexit"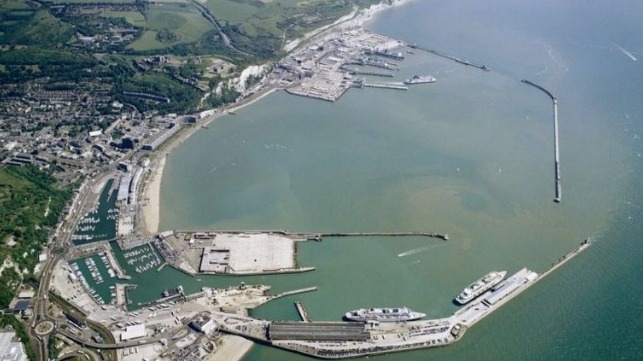 Unable to secure Parliament's approval for a draft Brexit transition agreement, UK Prime Minister Theresa May is moving to implement plans for a "hard Brexit" as the day of Britain's separation from Europe approaches.
Among other preparations, the "hard Brexit" plans include reserving space aboard cross-Channel ferries for medical supplies and other critical goods; mobilizing about 3,500 military personne; and helping businesses to prepare for an abrupt transition.
Businesses of all forms - insurers, bankers, shipowners, e-commerce firms and companies with every kind of trade with the continent - have long been advised to prepare contingency plans. JPMorgan Chase has warned of "extreme difficulties" for firms with interests on both sides of the Channel in the event of a hard Brexit, and puts the total shock to the UK economy in the range of one percent of annual GDP.
In anticipation, ferry operator P&O Ferries announced Tuesday that it is re-flagging two of its cross-Channel ferries from the British flag to the Cypriot registry. "The change is being made to preserve the tonnage tax financing arrangements, under which the ships should remain flagged in an EU members state," the line said in a statement.
Impacts on UK ports
The Port of Dover, the busy ro/pax and freight-ferry port that handles 10,000 trucks per day on routes between the UK and France, has long warned of the risks of a hard Brexit. A disorderly transition and a new customs regime for EU shipments could spell "armageddon" for traffic at Dover and other Channel ports, according to Dover MP Charlie Elphike. Consultancy Oxera recently reported that delays and costs created by imposing customs checks on EU cargo could cost the UK economy at least $1.3 billion per year, and likely much more.
Elphike has called for the UK government to take steps to minimize the impact of the transition, including a unified "one government" border presence rather than multiple agencies; better road infrastructure leading to Channel ports; a well-prepared plan for customs procedures and technology; and a new infrastructure bill to reduce administrative barriers to construction projects.
Potential for a re-vote
The possibility that Parliament could call a second referendum on Brexit is rising. While Prime Minister May has said publicly that a second vote would undermine democratic norms by revisiting the outcome of a legitimate election, political analysts suggest that it might be a viable option. A narrow majority of the British populace favors a revote, according to recent polling.
If Britain does reverse its decision to depart the EU, the European Union would be able accept the new popular vote and allow Britain to remain, according to a recent decision by the European Court of Justicee.